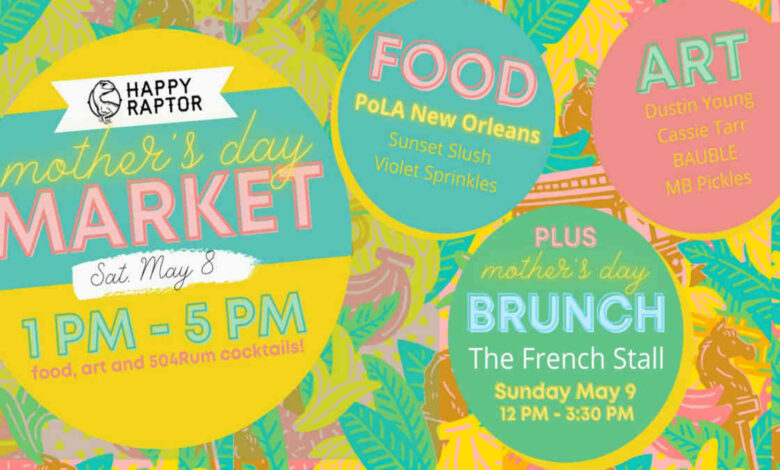 What are you doing for Mother's Day? What do you think about a Mother's Day Weekend filled with food, art, and cocktails? Happy Raptor's Distilling is hosting a Mother's Day Market on May 8, 2021, from 1pm until 5pm.
It's the perfect outing to take the mothers in your life on, and if you forgot about Mother's Day, we'll have plenty of art vendors set up for the perfect last-minute gifts! Our tasting room will be open from 12 PM – 7 PM, market starts at 1 PM! ~ Happy Raptor Distilling Website
Then, on Sunday, May 9, 2021, from 12pm to 7pm, there will be a Mother's Day brunch. The French Stall will be providing the brunch from 12pm until 3:30pm. The tasting room will also be available for guests to enjoy premium infused rums inspired by our culture, our community.
"We're celebrating Mother's Day with the New Orleans Family Justice Center in support of Camp Hope. All week long, we'll be running a cocktail special with a portion of profits benefiting Camp Hope. Camp Hope provides a week-long summer camp experience to local youth exposed to domestic violence. We're also collecting donations to send to campers – check the list below for accepted items! When you donate, you'll get an 8oz. Hibiscus Lemonade on us!"
Happy Raptor's Mother's Day Market Food Vendors
Food Vendors
PoLa New Orleans
Violet Sprinkles
Sunset Slush NOLA
Art
Dustin Young
Cassie Tarr
MB Pickles
BAUBLE
Camp Hope Donation Items
– Disinfectant wipes & spray
– Masks, gloves & hand sanitizer
– Twin sheets
– Blankets
– Towels
– Journals
– Small backpacks
– New water bottles
– Bug spray
– Shampoo, conditioner & body wash
– Board games, puzzles, card games, coloring books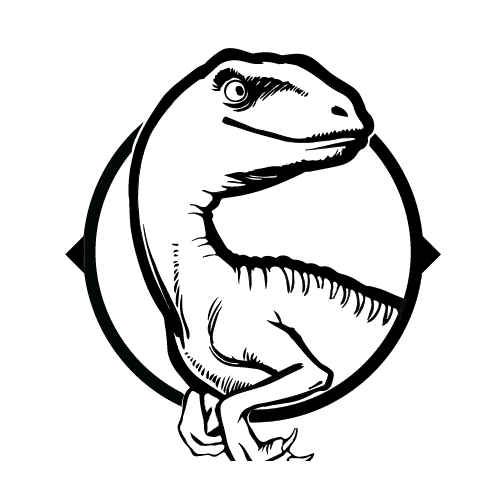 Happy Raptor's Distilling, LLC
Happy Raptor Distilling is New Orleans' newest rum distillery, committed to making premium rum inspired by our culture, our community, and the things that brings us joy. 504Rum products are made with 100% Louisiana molasses + no artificial ingredients. Learn more – HERE.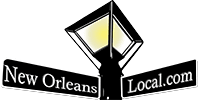 New Orleans Local is your best resource for the latest events happening around the city. If you like the theater, we've got you covered with all sorts of great safe events and lots of virtual events. Whether you are looking for festivals, parties, theater, charity events or events for kids, we have everything you need to be in the "know." Our Calendar of Events welcomes any organization or business to submit events and happenings – HERE – to help let our community know what is happening around town. Everybody knows about Mardi Gras, but do they know about the latest charitable event, local marathons, holiday events, or reveillon dinners? Submit your event with a great photo, so we can let people know what events you want to help to promote in the New Orleans area. Laissez Les Bons Temps Rouler!