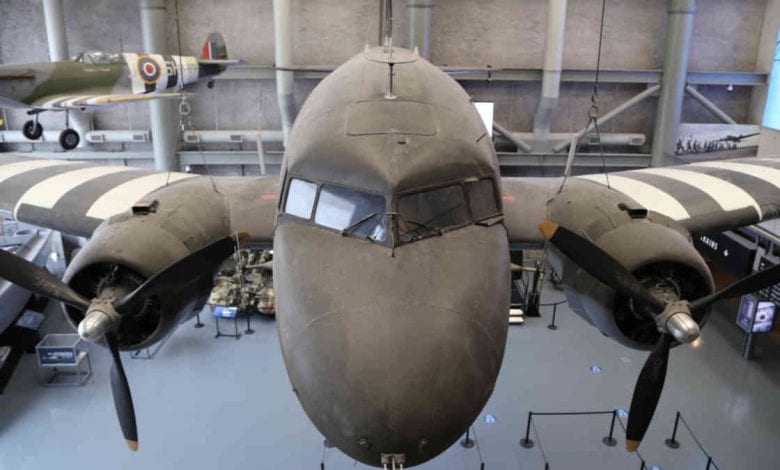 Since it is already pretty hot in New Orleans, and this is only the beginning of the summer, right now is the perfect time to visit the National World War II Museum. A visit to the museum will keep you cool and will definitely be educational.
Impressive, unexpected, educational are just some of the adjectives visitors used after a recent visit to the National World War II Museum.
"Informative and inspiring. As much as there has been written about World War II there was still a lot I did not know."

Visitor
The exhibitions at the World War II Museum take visitors from the industrial efforts on the Home Front to the combat experience of the American service members abroad in the European Theater and the Pacific Theaters. The National World War II museum offers a compelling blend of narrative and personal detail, featuring immersive exhibits.
The expansive collection of artifacts and first-person oral histories take you inside the war. The exhibitions follow the timeline of the war and America's involvement starting with the attack on Pearl Harbor on December 7th, 1941 till the surrender of Japan on September 2nd 1945.
Among the plethora of artifacts, we found an Enigma Machine, an encryption device developed and used by Nazi Germany during World War II to protect commercial, diplomatic and military communication. Allies captured the first German Eingma Machine in May of 1941 when the Royal Navy captured German U-boat U-110. They were able to break the code and track German U-boats. The US Navy captured U-505 and its Enigma machine months later. Experts say the Allies captured Enigma-related codebooks and machines about fifteen times during the War.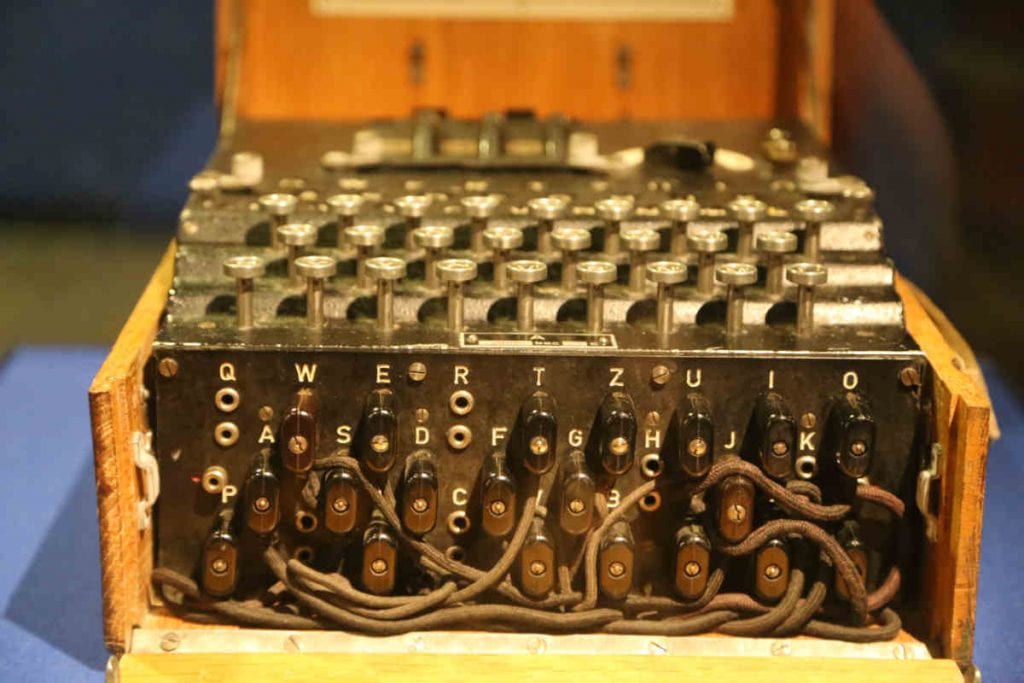 About the National World War II Museum
The National World War II Museum was founded in 2000 as The National D-Day Museum. Today the National World War II museum encompasses 6 different buildings: the Louisiana Memorial Pavilion, the Solomon Victory Theater, The Campaigns of Courage: European and Pacific Theaters, Hall of Democracy, US Freedom Pavilion: The Boeing Center and the John E. Kushner Restoration Pavilion (this building is currently offline). This means you should plan a full day when visiting the National World War II museum. Once you have been you will definitely want to come back.
The National World War II museum is open daily from 9:00 am – 5:00 pm. Right now it is recommended to buy tickets online since the museum is operating at limited capacity. New safety measures to keep the community safe include social distancing guidelines throughout pavilions and galleries, and enhanced sanitizing and cleaning protocols. Throughout the initial phase of reopening, most galleries, exhibits and experiences will be available with controlled attendance to allow for social distance between visitors, especially within galleries. To help ensure public safety and avoid crowds, timed ticket purchases will be required. It is strongly recommended that visitors pre-purchase Museum admission online in advance.
For more information and tickets visit: https://www.nationalww2museum.org/