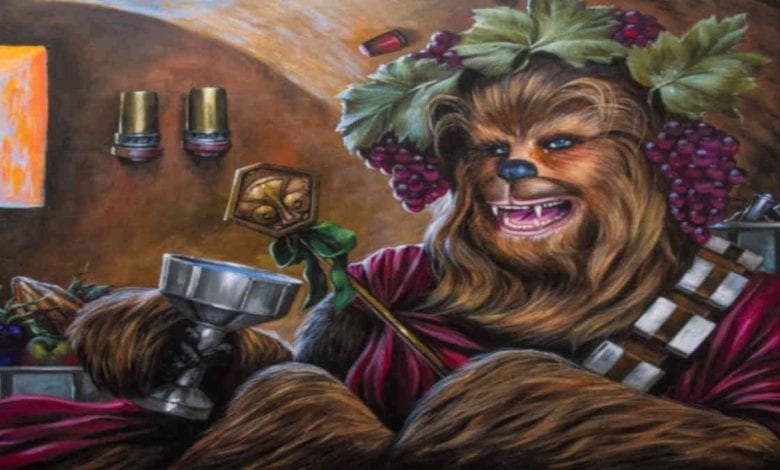 The 10th Annual Intergalactic Krewe of Chewbacchus will roll on Saturday February 1st. The Sci-Fi parade starts at 7 pm and will roll through the Marigny and the French Quarter. The Intergalactic Krewe of Chewbacchus will start at the corner of Homer Plessey Way and Royal Street. There will be crazy costumes just like every year! Come out and support your favorite geeks, gamers, UFO conspiracy theorists, Star Wars freaks, Trekkies and others nerds.
For more information visit: https://chewbacchus.org/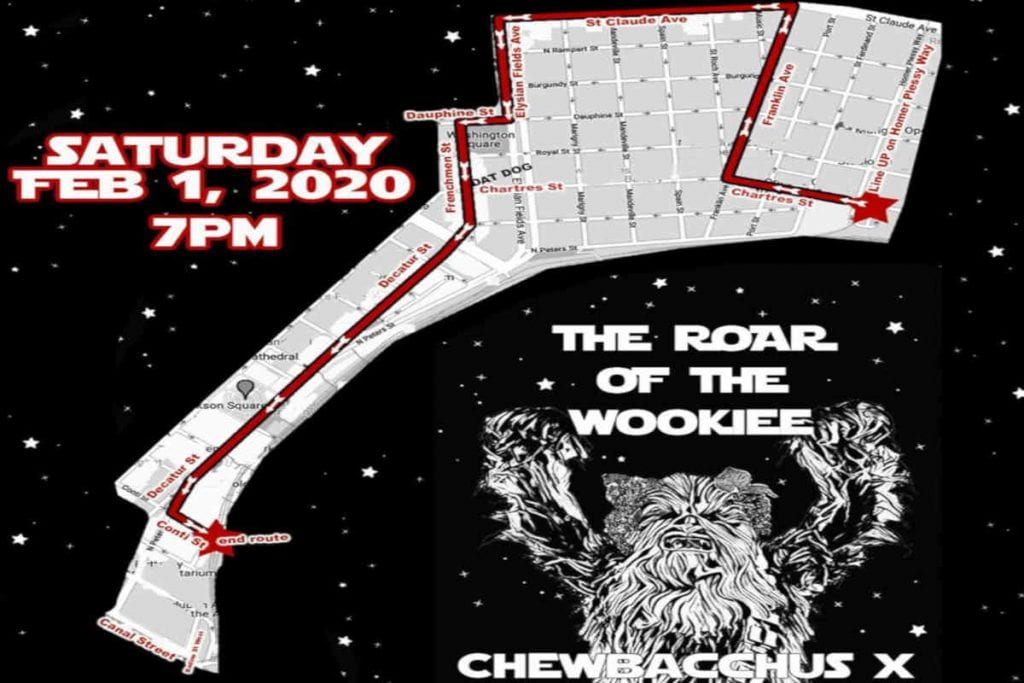 The Intergalactic Krewe of Chewbacchus has only one mission: Saving the Galaxy, one drunken nerd at the time. This is the Krewe's 10th Anniversary. It's motto is: Roar Of Wookiee. After watching the parade join the Krewe at their official after party Chewbacchanal at the Fillmore.
What You Need To Know About Chewbacchus
This is an environmental friendly parade. Krewe members make their own throws out of sustainable materials whenever possible. Signature throws include what the Krewe calls bandoliers, "bando blocks" (signature collectible blocks ), and pocket shrines for the Krewe's sacred "Wookiee". The parade is a walking parade. You will also be able to admire all kinds of contraptions that can be pushed, pulled, paddled. Some electric powered wagons and maybe even some powered by particle propulsion.