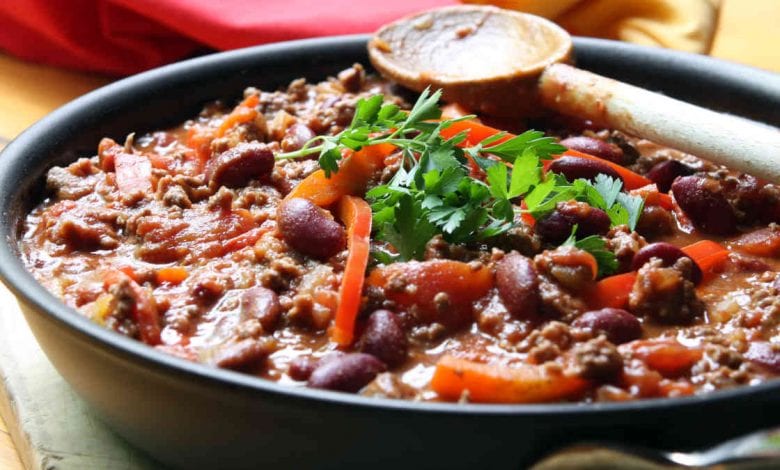 Are you tired of cooking every single day right now. A large batch of chili could feed your family for a couple of days. Chili is easy to make and brings the family together. Why not give Mulate's Chili a try? We will even tell you their secret ingredient. Did you know that cinnamon adds an additional layer of flavor in this meaty chili? You can serve chili with a choice of corn chips, shredded Cheddar cheese, sour cream, and green onions.
WHAT YOU NEED
1 tbsp. extra virgin oil
1 lb. ground meat of your choice
2 cups diced onion
1/2 cup jalapeno, minced
8 cloves garlic, minced
10 oz. can Ro-Tel diced tomatoes
2 tbsp. cumin
2 tbsp. chili powder
2 tsp. kosher salt
1/2 tsp. smoked paprika
1/4 tsp. cinnamon
15 oz. tomato sauce
1 and half a cup chicken, beef or vegetable broth
14 oz. can great northern beans
14 oz. can black beans
HOW IT'S DONE
In a soup pot, heat the oil and brown the ground meat over medium heat. Drain fat, if necessary. Add onions and saute for 5 minutes. Mix in jalapeno, garlic, diced tomatoes, and dry seasonings; cook for 5 minutes. Stir in tomato sauce and broth. Cook for 20 minutes. Add beans and cook for 20 minutes more. This dish serves about eight people.