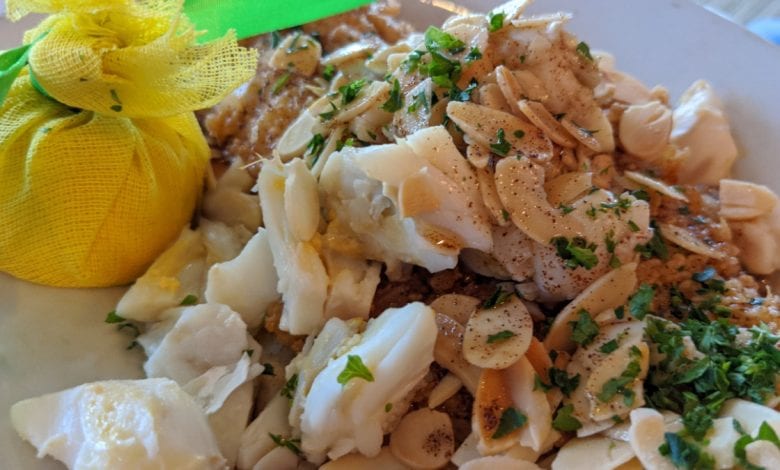 Join us this week in lifting community spirits with a toast to the New Orleans community at Desi Vega's Seafood & Prime Steaks.
This week Fred Holley, the Event Coordinator for Republic National Distributing Company, is meeting with Kevin Delaune, the GM of Desi Vega's Seafood & Prime Steaks for Lifting Community Spirits.
Lifting Community Spirits features cocktails and conversations with a diverse group of New Orleans and regional professionals. Fred Holley discusses the status of the industry and the future of the New Orleans culinary industry and how it will change moving forward.
Desi Vega's Seafood & Prime Steaks opened May 28, 2020, and the opening has been quite successful with lots of support from the community.
We were very fortunate. When we did reopen the door that we opened with 98% of the staff that was with us before we had to unfortunately close. ~ Kevin Delaune, GM of Desi Vega's Seafood & Prime Steaks
The trained staff was essential and made it a little bit simpler to open, according to Delaune. Customers were excited to be able to return to Desi Vega's Seafood & Prime Steaks in Metairie. The menu did not have to be adjusted much and the same amount of food, spirits and wine are still on the menu. It gives everyone a sense of normalcy. People are a little different when dining now because they are spending a little more and enjoying the experience that a restaurant has to offer more.
This Weeks Spirits: Hendrix Jalapeño
This week's spirits include the Hendrix Jalapeño and Markham Sauvignon Blanc. Dexter, the Bar Manager, shows us all the secrets to making the perfect Hendrix Jalapeño. You will need 6 Leaves of Fresh Mint, Little Bit of Cucumber, 2 slices of Fresh Jalapeño, 1/2 oz Simple Syrup, 1/2 oz Lime Juice, 2 oz of Hendrix Gin. Muddle all the ingredients together, Shake It, and Strain into a glass of ice and top it off with soda, cucumber and a couple of Fresh Jalapeños.
Enjoy!