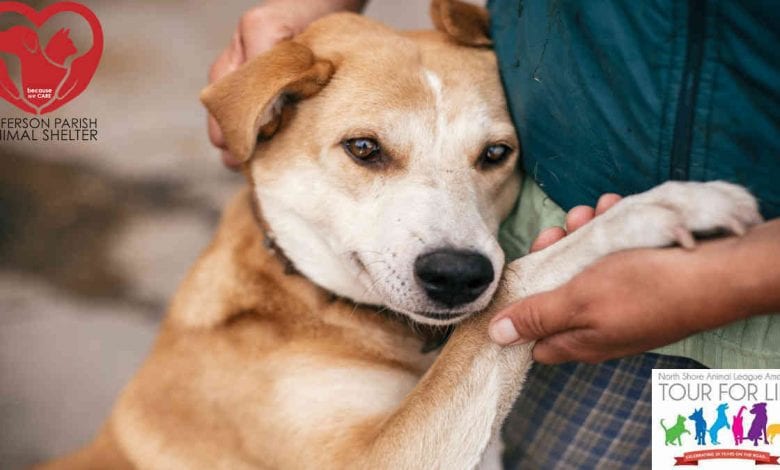 What's been called the world's largest pet adoption event will be taking place Friday, March 20- Friday, March 27 (by appointment only) at Jefferson Parish Animal Shelters. The Jefferson Parish Animal Shelters have teamed up with North Shore Animal League America to make this event happen. Their goal is to find as many homes as possible for adorable pets. Adoption fees for dogs and cats will only be $20.00. Adopters will receive giveaways from Purina® and adorable, adoptable animals in need will find responsible, loving homes.
The event Mobile Pet Adoption Event will take place at the Jefferson Parish Animal Shelter – Eastbank (504-736 -6111) and the Jefferson Parish Animal Shelter – Westbank (504 -349-5111). Call to make an appointment!
About Tour Of Life
This year marks the 20th Anniversary of North Shore Animal League America's Tour For Life. From March to the end of April, Tour For Life™ will travel throughout the United States in customized "shelters on wheels" Mobile Pet Adoption Units. They are helping shelter partners and rescue groups in 53 cities, covering over 20,000 miles, to generate more awareness of their organizations and the importance of finding homes for the animals in their care.
For more information visit: http://www.animalleague.org/