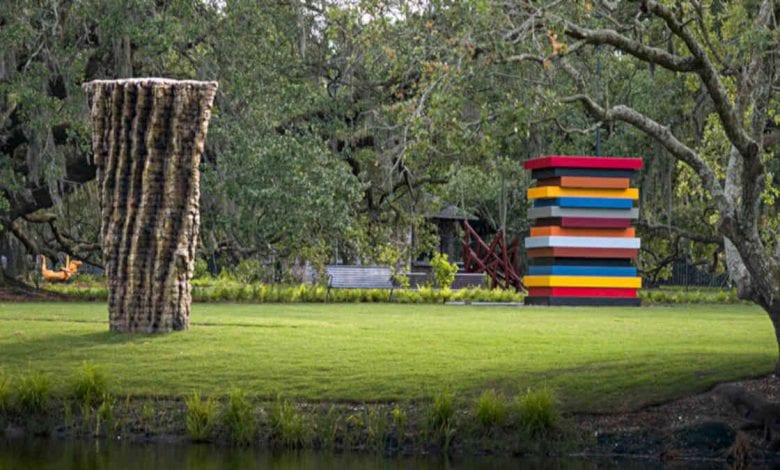 Now that we are in phase one of the reopening process, some parks and museums have begun to let visitors back in. So if you are bored and feel you need to get out, some of our museums are welcoming visitors again while practicing social distancing. Since the places all operate at 25% of their total capacity, it is recommended to book tickets ahead of time online. Below you will find a list of some museums and parks that have opened up recently: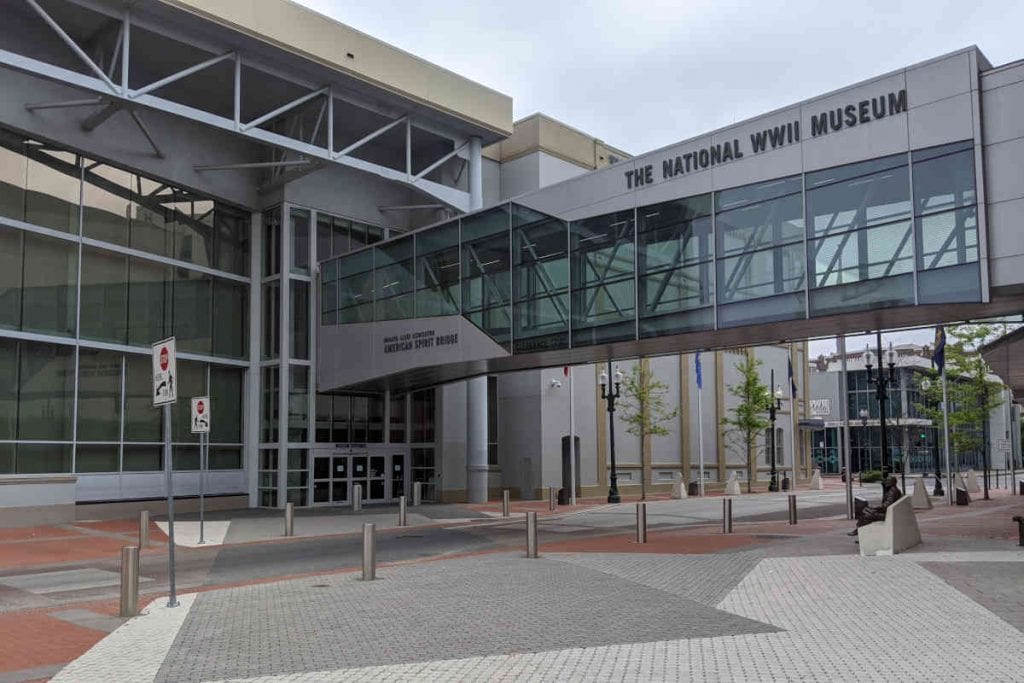 The National WWII Museum
The National World War II museum opened back up on Memorial Day. The museums is open daily from 9:00 am – 5:00 pm. Right now it is recommended to buy tickets online since the museum is operating at 25% of its total capacity. New safety measures to keep the community safe include social distancing guidelines throughout pavilions and galleries, and enhanced sanitizing and cleaning protocols. Throughout the initial phase of reopening, most galleries, exhibits and experiences will be available with controlled attendance to allow for social distance between visitors, especially within galleries. To help ensure public safety and avoid crowds, timed ticket purchases will be required. It is strongly recommended that visitors pre-purchase Museum admission online in advance.
For more information and to buy tickets visit: https://www.nationalww2museum.org/
NOMA Besthoff Sculpture Garden
The NOMA Sculpture garden opened back up in June 1st. Seniors and immuno-compromised visitors can see the garden from 9:30 am to 11 am and the general public is invited from 11 a.m. – 4 p.m. Right now the park is charging $5 because of the loss of revenue due to the COVID-19 pandemic.
NOMA will follow a phased approach to reopening the museum. More details on the museum opening are forthcoming. As required by the Phase 1 protocol, we will operate at 25% capacity in the museum building.
For more information visit: Website: https://noma.org/alerts/coronavirus-message/
City Park Putt Mini Golf
City Park's Putt Mini Golf is open Wed.- Fri. 3 pm to 10 pm and Sat. & Sun. noon to 10 pm. Currently, admission is limited. Please follow all CDC protocols while in the Park. Only 25% occupancy will be allowed in at a time. You will purchase a ticket then line up following the stickers on the sidewalk outside the facility. As someone leaves someone new can enter. You are asked to wear masks until you are on the courses far from others. City Putt is a 36-hole mini golf complex with two courses. City Putt is 100 percent ADA accessible and located on Victory Drive across from the entrance to Carousel Gardens, Storyland and the Botanical Garden.
For more information visit: http://neworleanscitypark.com/in-the-park/city-putt

New Orleans Jazz Museum
The New Orleans Jazz museum in the historic Old U.S. Mint, strategically located at the intersection of the French Quarter and the Frenchmen Street live music corridor, is open Tuesday – Sunday 10 am-4:30 pm. Right now you are asked to buy your tickets in advance online. Through dynamic interactive exhibits, multi-generational educational programming, research facilities and engaging musical performances, the music New Orleans made famous is explored in all its forms.
For more information and to get tickets visit: https://nolajazzmuseum.org/contact-info