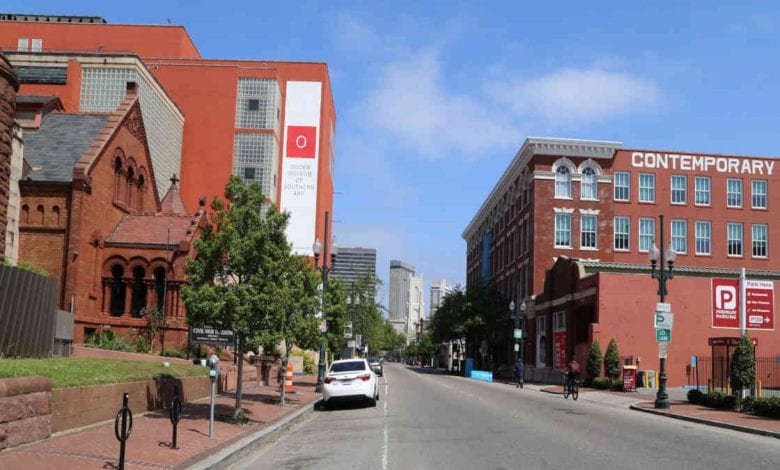 The Ogden Museum of Southern Art will open back up on Monday, June 15. The museum will be open seven days a week from 10 am to 5 pm. Due to the COVID-19 pandemic the Ogden Museum has implemented online timed ticketing.
Get your tickets here: https://19963.blackbaudhosting.com/19963/page.aspx?pid=196&tab=2&txobjid=908a950c-a4ac-49e8-befa-8df11fc0af67
What Is Different
Right now the Ogden Museum will not host group gatherings. For your safety and per CDC guidance, public water fountains will not be open. Also, there will be no bag check which means you will have to carry your bag inside the museum. Visitors must wear masks when entering the Ogden Museum. Museum officials say staff will wear masks and gloves and employees will be subject to daily temperature checks. To keep everyone safe, only 100 people are allowed in the building at a time.
When entering the museum you will notice signage throughout the museum to ensure social distancing. They also installed plexiglass shields at the visitors services reception desk, the store counter and at the security podium.
For more information including current exhibitions visit: https://ogdenmuseum.org/visit/hours/