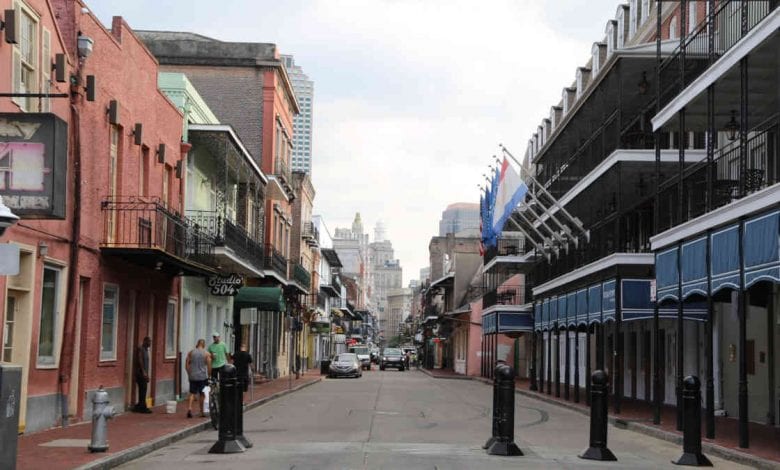 Since May, the city of New Orleans has been working on plans to make the French Quarter a more pedestrian friendly zone. According to the plans, a pedestrian mall would stretch from North Rampart to Jackson Square. Another part of the proposal would create a larger pedestrian zone at night by banning vehicles on the Chartres, Royal, Bourbon, Conti and Iberville Streets after 5 p.m. The pedestrian friendly proposal would allow limited local car traffic on Orleans, Royal, Dauphine, and Burgundy, but there would be no on-street parking. Frenchmen Street would also be turned into a pedestrian mall from 7pm – 4am. The plan does provide for unloading zones for performers.
Iberville and Conti (from Dauphine to Decatur) and Bourbon, Royal, and Chartres (from Canal to St. Louis) would be closed to vehicular traffic at 5:00 p.m..
French Market Place would also be closed to traffic to allow vendors to spread out at 6' distancing.
Furthermore, the comprehensive plan also calls for reduced speed limits (with a 20 mph speed limit on exterior French Quarter streets and a 15 mph limit on t interior streets), protected bike lanes, highly visible crosswalks and street clamming. For more detailed information about the pedestrian friendly proposal, visit:
https://nola.gov/getattachment/Mayor/French-Quarter-Pedestrianization/FQPed_MayorsBrief_June2020wFastTrackOpps_FINAL(2).pdf/?lang=en-US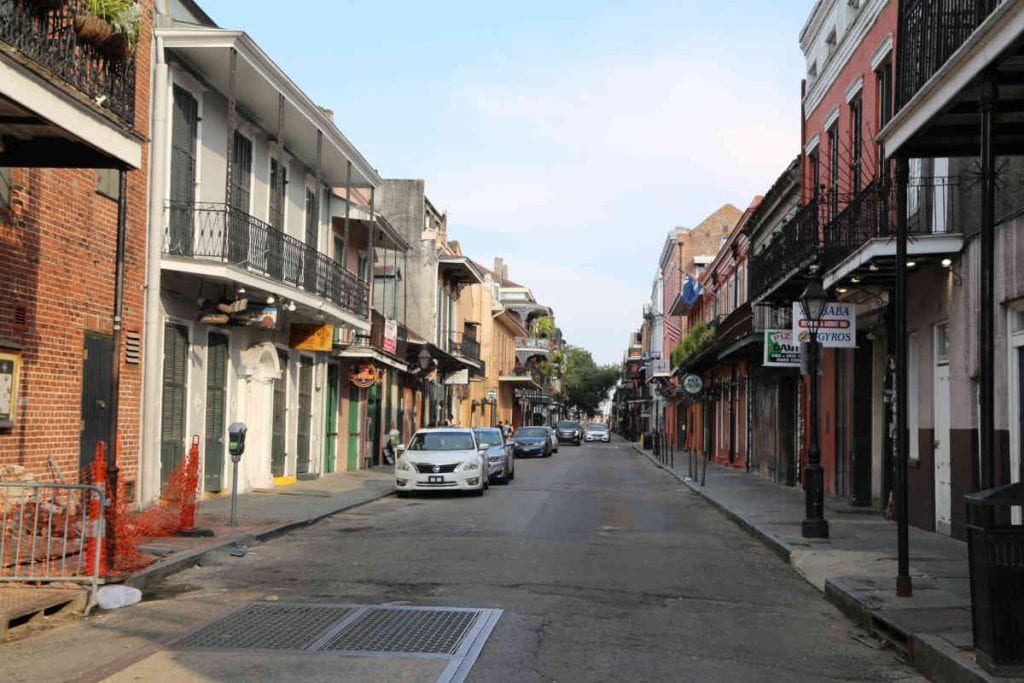 Why Make The French Quarter More Pedestrian Friendly?
The city says the project would not cost much and would be very beneficial for the city.
In terms of the environmental and social impacts, fewer cars means a reduction of air and noise pollution, it means more people walking and bicycling, and it opens up opportunities to introduce street furniture and landscaping – all things that can help to create a healthier lifestyle and environment while preserving the cultural fabric of the neighborhood,

New Orleans Mayor LaToya Cantrell
If implemented, the pedestrian friendly areas would also let restaurants place more tables outside (properly spaced out) which means they could serve more customers.
Not Everybody Is Amused
Some residents in the area are not so happy with the proposal. Some worry the pedestrian friendly plan may impact handicapped residence negatively. Parking is already scarce in the area and taking away curbside parking on some streets will make parking an even bigger issue.
Vieux Carré Property Owners, Residents & Associates (VCPORA) also have some concerns after looking over the pedestrian friendly French Quarter proposal. They say banning cars starting at 5 p.m. is too early. For more information, visit: https://vcpora.org/pedestrianization/
Keeping traffic out of the Quarter is not completely new. Officials usually ban traffic during festivals like the French Quarter Festival and, of course, during Mardi Gras.
What do you think about the pedestrian friendly French Quarter proposal? Should vehicles be banned from parts of the Quarter?