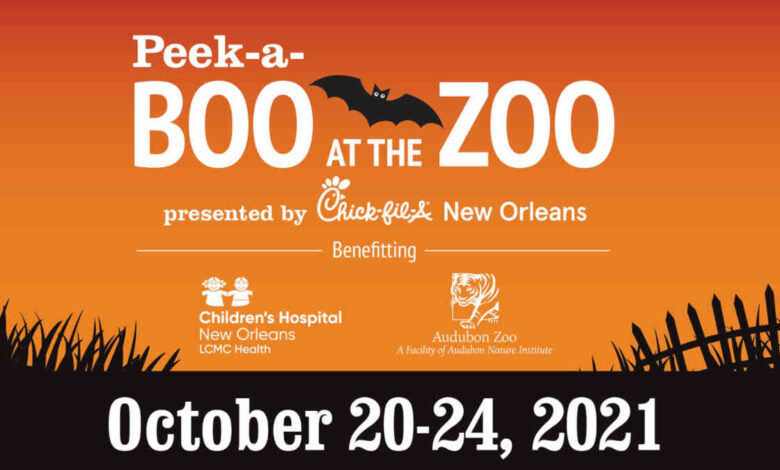 Attention Kids and Parents….. Peek A Boo at the Zoo is back!
Peek-a-Boo at the Zoo presented by Chick-fil-A New Orleans benefiting Audubon Zoo and Children's Hospital New Orleans is back!
Peek-a-Boo at the Zoo will be held Wednesday, October 20, through Sunday, October 24, during regular Zoo hours – 10 a.m. to 5 p.m. This daytime celebration will provide fun for the whole family and some of the Zoo's animals too, ensuring that guests create spooktacular memories. Peek-a-Boo at the Zoo guests are invited to wear their favorite costume as they partake in the festivities, including trick-or-treat stations located throughout the Zoo on Saturday and Sunday. 
Peek-a-Boo at the Zoo is complimentary for Audubon Members and included in general Zoo admission as Halloween lagniappe. There is no additional ticket or fee for this experience. All guests MUST purchase tickets in advance online for a specific date and entry time; Audubon Members must reserve their complimentary tickets online in advance as well. 
Tickets are LIVE NOW! Learn more and get your tickets: https://events.audubonnatureinstitute.org/boo/Thanks to our Presenting Sponsor – Chick-Fil-A N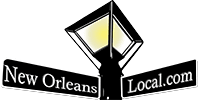 New Orleans Local is your best resource for the latest events happening around the city. If you like the theater, we've got you covered with all sorts of great safe events and lots of virtual events. Whether you are looking for festivals, parties, theater, charity events or events for kids, we have everything you need to be in the "know." Our Calendar of Events welcomes any organization or business to submit events and happenings – HERE – to help let our community know what is happening around town. Everybody knows about Mardi Gras, but do they know about the latest charitable event, local marathons, holiday events, or reveillon dinners? Submit your event with a great photo, so we can let people know what events you want to help to promote in the New Orleans area. Laissez Les Bons Temps Rouler!