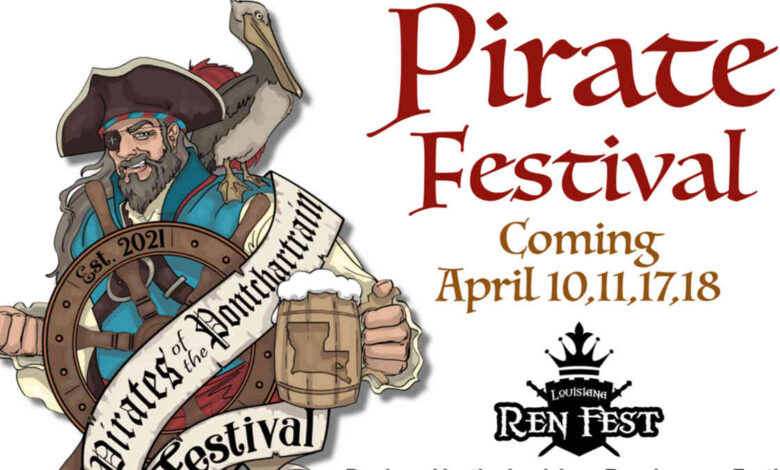 Aaaarrrrgggghhhh! Ahoy Matey! Attention all ya swashbucklers, landlubbers and buckos, the pirates are coming ashore for a wee gathering for the Pirates of the Pontchartrain Pirate Festival and you are invited.  The Pirate Festival will take place on two weekends – April 10-11 and April 17-18, 2021 – Rain or Shine, but tickets are sold for specific dates so plan ahead. 
The Louisiana Renaissance Village of Albright will be transported through space and time to the Golden Age of Piracy in the Caribbean.   During the day on both Saturday and Sunday the pirate shows, games, and merriment are great for families and other types of crews. ~ Website – https://www.lapop.net/
Pirate Festival Details
Each day, the festival will open from Noon until 7pm  for families. In the evening, adult concerts will start at 8pm. Children under 6 years old are FREE, Under 12 years old are $12, and everyone else is $20. The night time concerts are $30 for all ages.  Pirate Night concerts are more for those old enough to drink. Starting at 8 p.m., pirate bands play on multiple stages; after 9 p.m.: The Chee-Weez play on April 10th, on April 17th the Molly Ringwalds. Due to COVID, all admissions are date specific, non-transferable, non-refundable (this is a rain or shine event). The festival is rain or shine. Refunds ONLY if the festival is canceled. Get Your Tickets – HERE.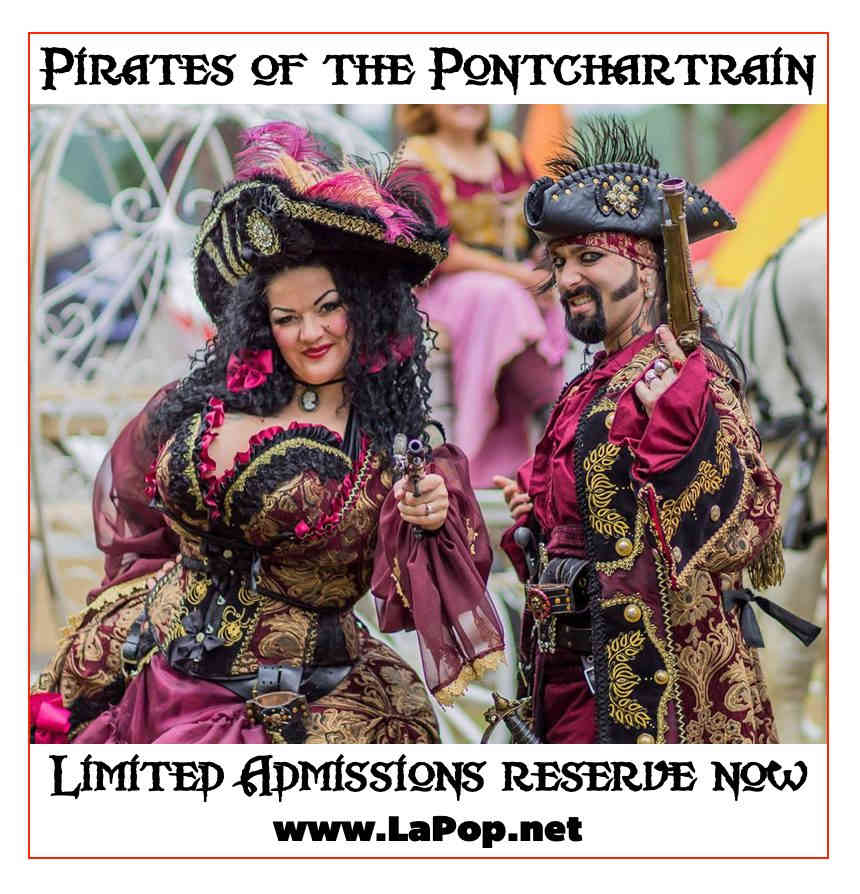 In addition to the nightly concerts, the days will be filled with exciting entertainment and shows for everyone. Bayou Cirque, Royal Rouges and Renegades, Black Power Demonstrations, Quicksand's Caravan Band's Rum Jamb, Rotten Revenge, Sirena – Rhythm & harmony, Buckle & Swash, Whiskey Bay Rovers, The Duelists, The Jolly Rogers, and so many more. 
CAMPING: We will offer the same rustic public camping (a tent/RV slip) as we do at the RenFest. IN ADDITION, we have Pirate/Ship Camping for pirate groups that wish to camp together.
All TICKETS are DATE SPECIFIC. TICKETS CANNOT BE TRANSFERRED TO ANOTHER DATE. Pirates of the Pontchartrain (pirate festival) will exceed CDC expectations as we did with the Louisiana RenFest. We anticipate selling admission and camping passes in March, once the state of Louisiana releases its COVID-related requirements.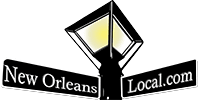 New Orleans Local is your best resource for the latest events happening around the city. If you like the theater, we've got you covered with all sorts of great and safe events taking place all over the city. Whether you are looking for festivals, parties, theater, charity events or events for kids, we have everything you need to be in the "know."  Our Calendar of Events welcomes any organization or business to submit events and happenings – HERE – to help let our community know what is happening around town. Everybody knows about Mardi Gras, but do they know about the latest charitable event, local marathons, holiday events, or reveillon dinners? Submit your event with a great photo, so we can let people know what events you want to help to promote in the New Orleans area.  This is of course free. Laissez Les Bons Temps Rouler!