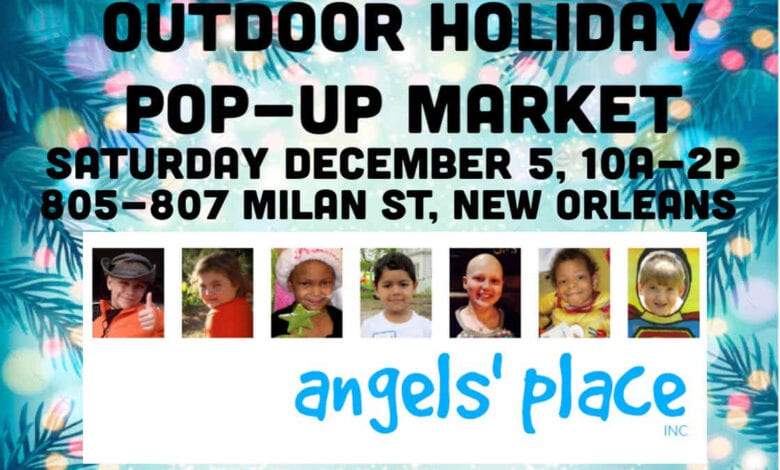 On Saturday, December 5, 2020 from 10AM until 2PM, the Pop-up Outdoor Holiday Market will take place at 805-807 Milan Street in New Orleans. 100% Of the net proceeds will be donated to Angel's Place which provides care for critically and terminally is children in Louisiana. Finish your shopping and do some good with every dollar spent. Learn more about the Pop-Up Outdoor Market – HERE. 
Pop-Up Holiday Market Benefiting Angel's Place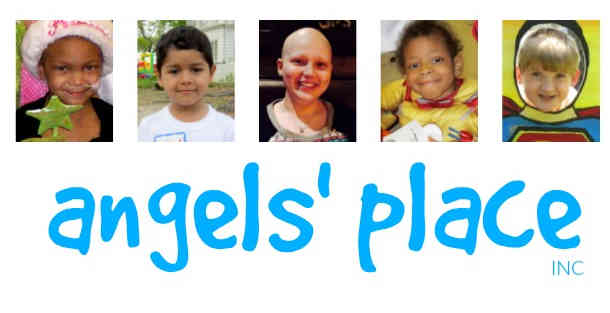 Lauren Checki will host a pop up market for holiday shopping this Saturday, December 5th. If you bring a new, unwrapped toy to donate, you will be entered into a raffle of wonderful items worth over $100! We hope you'll join us!
About Angel's Place
Angel's Place was founded in 1997 by Anita Gilford. Anita found while her own son was being treated for cancer, that there were few places her family could turn to for help. Her son won his fight with cancer, and she promised to dedicate her life to helping seriously ill children and their families. Angel's Place provides additional support to families throughout the year with a gift card program, family fun events and even the Outdoor Pop-up Holiday Market. 
Our ongoing mission is children's respite service. Trained respite volunteers watch over Angels' Place children at the hospital or provide household aid to the family free of charge. We receive clients through referrals from Children's Hospital of New Orleans and Ochsner Health System.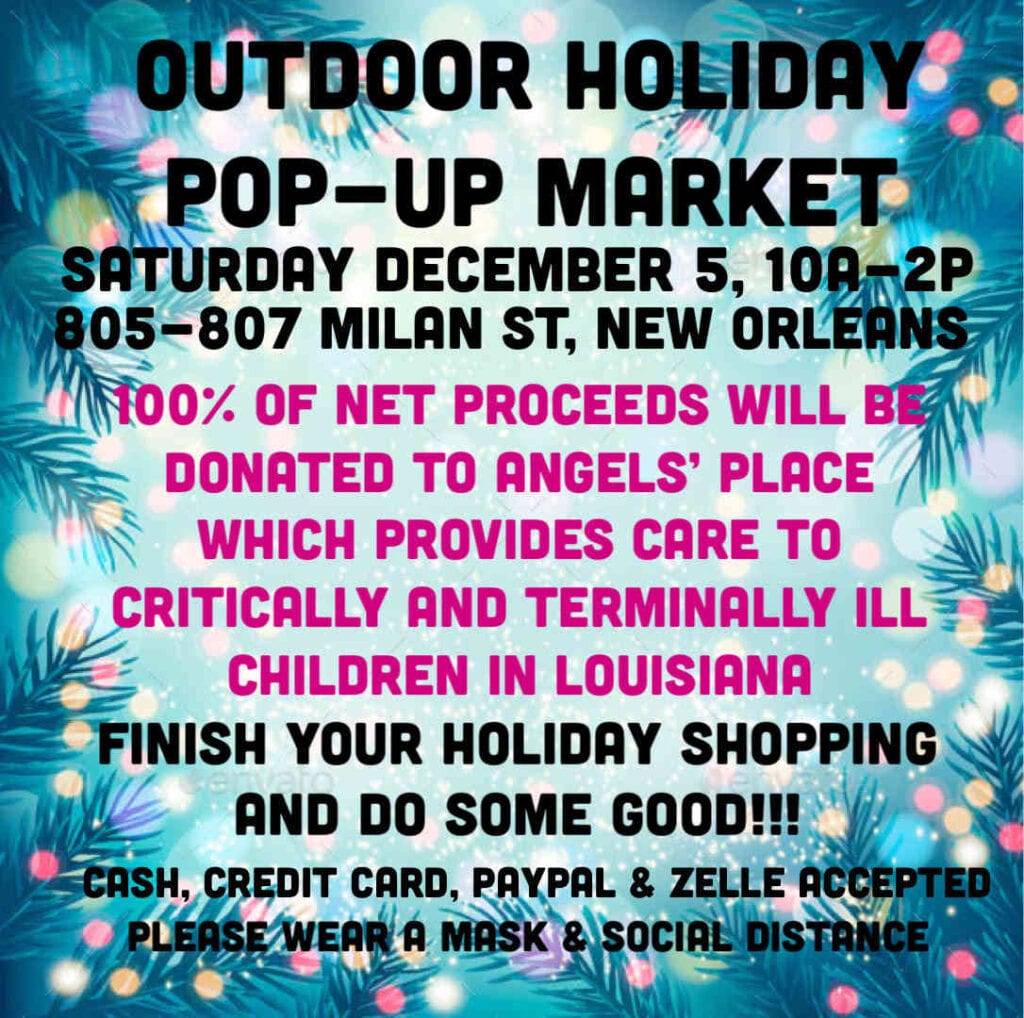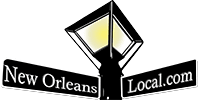 Christmas In New Orleans in a wonderful time of year. There is so much going on from the holiday light shows in the park to decorated Christmas Trees in hotel lobbies to holiday tea times with Santa and his reindeer. It truly is the most wonderful time of year. When it comes to what to do during this time, look no further than New Orleans Local. We will let you know everything going on for everyone during the holidays.