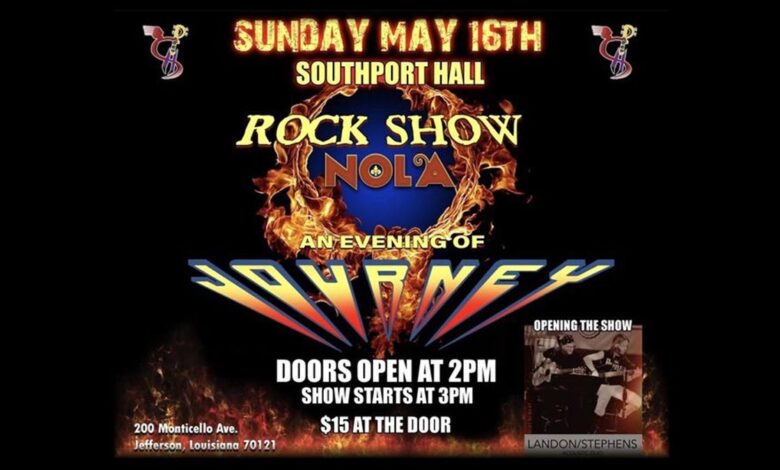 Are you ready for a lot of fun this Sunday? On Sunday, May 16, 2021, starting at 2pm, the Rock Show NOLA is coming to Southport Hall Live Music & Party Hall. Rock Show NOLA specializes in paying tribute to some of the best bands of the 1970s and 1980s including Journey, Foreigner and Def Leppard. Tickets for this event will be $15 at the door. Learn more – HERE.
The Guys can't wait to Rock all the Steve Perry Classics Journey songs . Not only will you hear all the big hits but the band will be playing lots of old journey songs that are rarely or ever played.~ Rock Show NOLA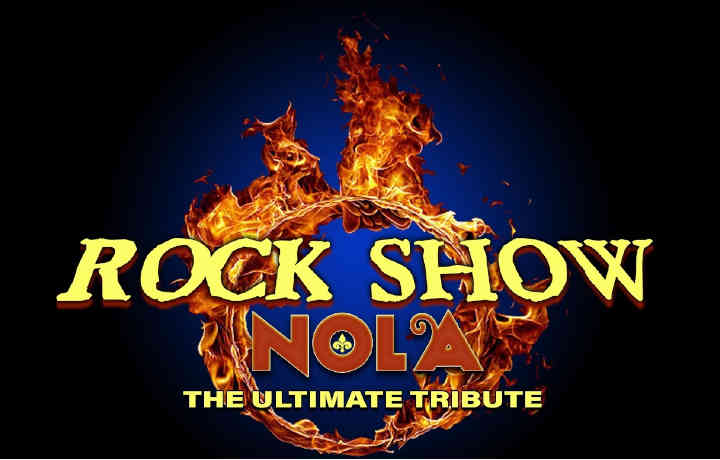 Rock Show Nola Details
The Rock Show NOLA is An Evening of Journey with all the hits and more. You can expect the following musicians: Derrick Lefevre (CONTRAFLOW), Rod Fleetwood (BUCKTOWN ALL-STARS), Andrew Autin (MoJEAUX), Sergio Yetta(SUNNY SWEENY) and Joe Caluda (RANDY JACKSON).
Southport Hall
Southport Hall originally opened for business in the early 1900's, operating primarily as an illegal casino founded by Joe Hyland. A handful of clubs like Southport operated in "The Free State" of Jefferson during this time. Over a century later, Southport Hall is the only speak easy still standing. Called Hyland's Southport Inn, the venue operated much like a private club, where an elite clientele enjoyed roulette, craps, poker, blackjack and keno. The club changed hands over a 20-year period, purchased first by Rudy and George O'Dwyer and renamed the Southport Club, and then by Charlie Kerner, who called it the Old Southport Club. Later, reputed New Orleans Mafia boss Carlos Marcello operated the venue as the New Southport Club. Learn more – HERE.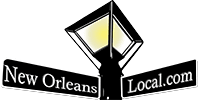 New Orleans Local is your best resource for the latest events happening around the city. If you like the theater, we've got you covered with all sorts of great safe events and lots of virtual events. Whether you are looking for festivals, parties, theater, charity events or events for kids, we have everything you need to be in the "know."  Our Calendar of Events welcomes any organization or business to submit events and happenings – HERE – to help let our community know what is happening around town. Everybody knows about Mardi Gras, but do they know about the latest charitable event, local marathons, holiday events, or reveillon dinners? Submit your event with a great photo, so we can let people know what events you want to help to promote in the New Orleans area.  Laissez Les Bons Temps Rouler!