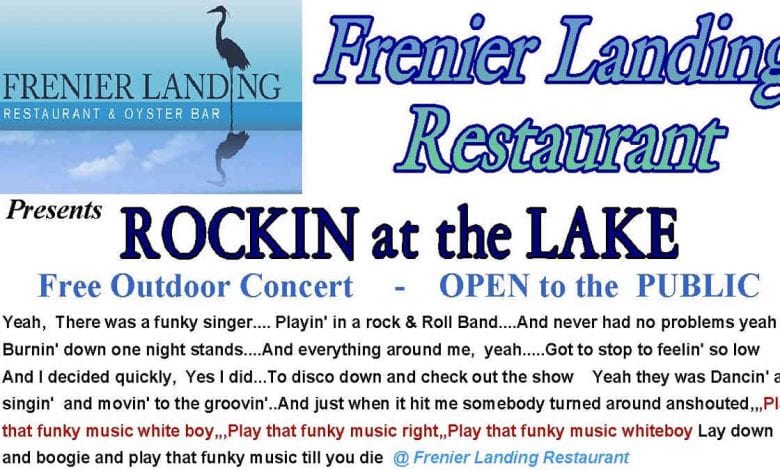 On December 5, 2020, from 12:30PM until 4PM, the Frenier Landing Restaurant will present Rockin at the Lake 2020. It is a free outdoor concert that is open to the public. Guests will enjoy live music by Cuisine playing hits from the 60s, 70s and 80s with Classic Horn rock like Chicago, Skynard, Bee Gees, Temptations, Stevie Winwood, Cooke, and Van Morrison. There will also be bucket beer specials, charbroiled and ice cold oysters on the half shell. Plus, the classic cars and motorcycles will also be invited for guests to check out.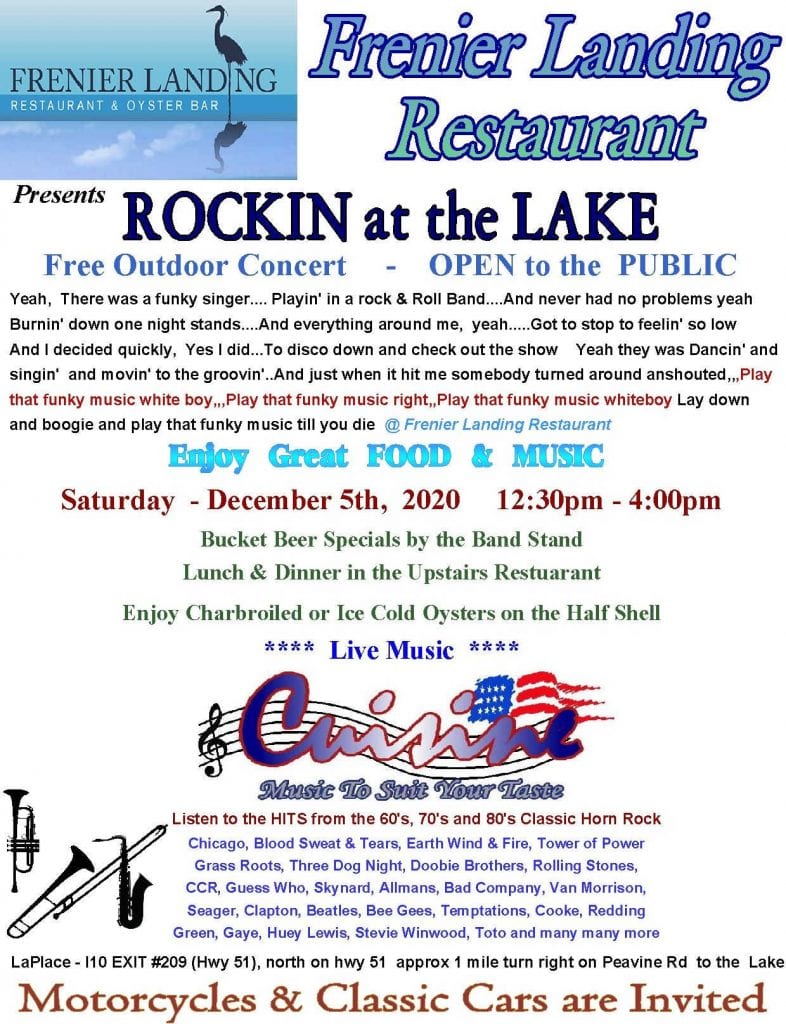 Frenier Landing & Rockin at the Lake 2020
Frenier Landing is located on the western shore of Lake Pontchartrain.  If you take the LaPlace I10 Exit #209, head north on HWY 51 about 1 mile turn right on Peavine Road to the lake. The restaurant features a variety of very tempting seafood dishes, steaks, salads and cocktails. there is definitely something for everyone.  Every week, they have fun entertainment like Rockin at the Lake 2020. Learn more HERE. 
About Cuisine
Cuisine was formed in 1983 by former members of the T-birds 50-60s show band. There are over 9 members to the band creating a big band sound with drums, trumpets, trombones, guitars, Saxophones, and so much more.  The list of songs goes from the 50s big band sound al the way to modern songs. Learn more HERE.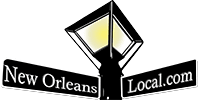 New Orleans Local
Don't miss out on anything happening in New Orleans including Rockin at the Lake 2020. What are you doing during for the holidays? Find out some great options on the New Orleans Local Events Calendar – HERE.  New Orleans Local is your best resource for the latest events happening around town. Are you looking for parties, theater, festivals and anything else? We have everything you need in one location. Laissez Les Bons Temps Rouler!