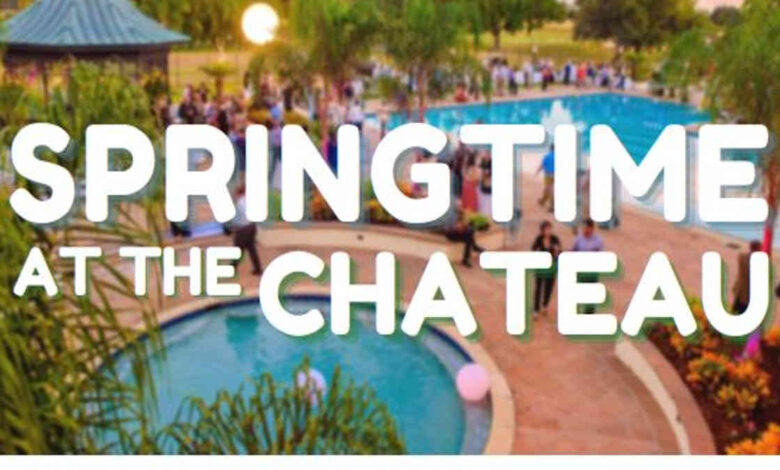 Music, food, open bar, silent auction…..If this sounds like something you are interested in attending, don't miss out on Springtime at the Chateau. On Sunday, May 2, 2021, from 5pm until 8pm, guests will get to enjoy this fun event that benefits Jefferson Beautification, Inc. Jefferson Beautification, Inc. is a volunteer non-profit organization that works to promote tree planting and the beautification of Jefferson Parish through education and public awareness.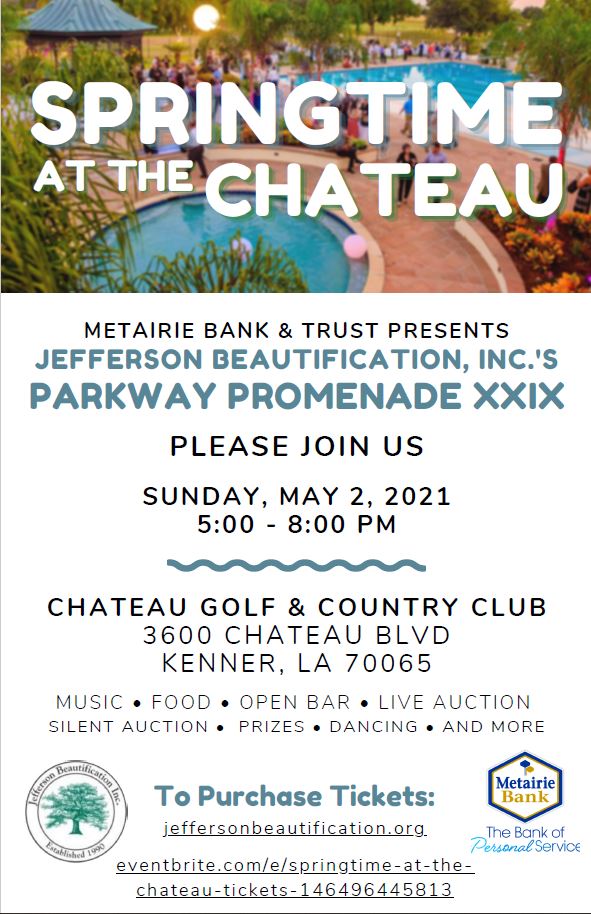 Springtime at the Chateau Details
The Springtime at the Chateaux event will take place on Sunday, May 2, 2021, from 5-8pm at Chateau Golf & Country Club located at 3600 Chateau Blvd, Kenner, La 70065. Tickets start at $80 per person. You can get your tickets – HERE. The event features music, food, open bar, live auction, silent auction, prizes, dancing and more.
Becoming a JBI Member
Help Jefferson Beautification continue its important work by becoming a JBI member. Your ongoing investment in JBI strengthens our mission to provide beautification, education and environmental projects throughout Jefferson parish.
Members provide the financial and volunteer support that help us achieve our goal of making Jefferson Parish a better community in which to live and work. General Membership meetings are held in January, March and September, with a holiday luncheon held in December. Learn more – HERE.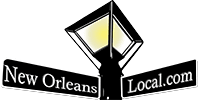 New Orleans Local is your best resource for the latest events happening around the city. If you like the theater, we've got you covered with all sorts of great safe events and lots of virtual events. Whether you are looking for festivals, parties, theater, charity events or events for kids, we have everything you need to be in the "know." Our Calendar of Events welcomes any organization or business to submit events and happenings – HERE – to help let our community know what is happening around town. Everybody knows about Mardi Gras, but do they know about the latest charitable event, local marathons, holiday events, or reveillon dinners? Submit your event with a great photo, so we can let people know what events you want to help to promote in the New Orleans area. Laissez Les Bons Temps Rouler!