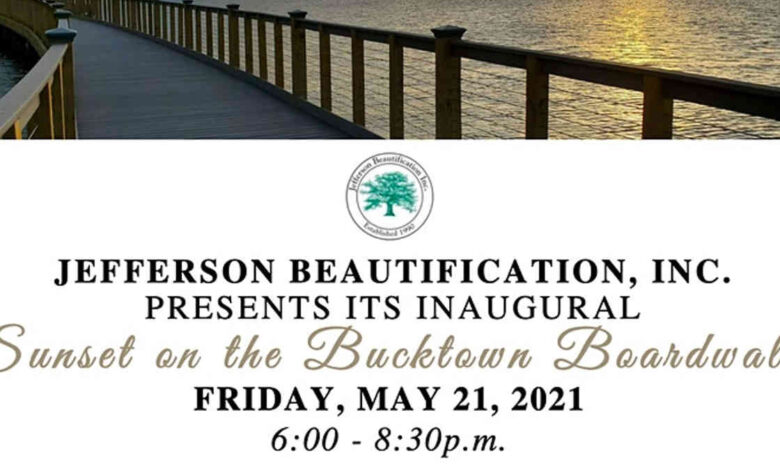 Join as we celebrate the completion of the pavilions and enjoy the new Bucktown Boardwalk! There will be wine and cheese for all guests to enjoy as they watch the sun set over the lake. On Friday, May 21, 2021, starting at 6pm, guests can enjoy the beauty of the marsh and lake at the Bucktown Harbor, Pavilion No. 1, and of course, lawn chairs are welcome. Learn more – HERE.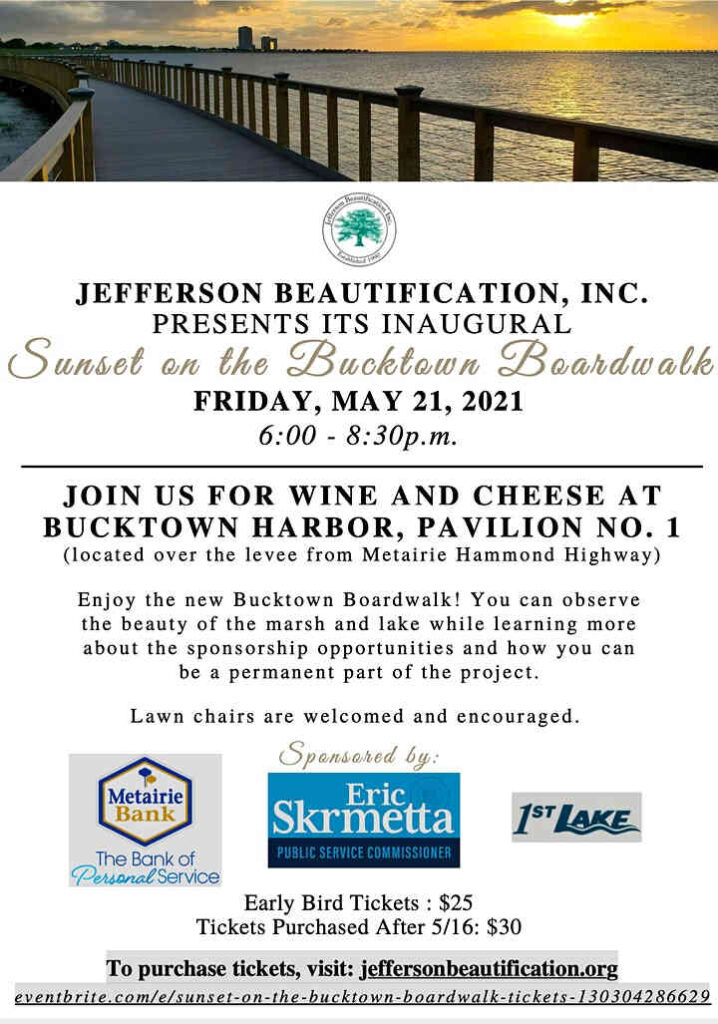 Sunset on the Bucktown Boardwalk 2021
On Friday, May 21, 2021. from 6-8:30pm, guests are invited to enjoy a beautiful evening on the Bucktown Boardwark. Tickets are $30 each. Wine and cheese will be provided. Guests can learn more about Jefferson Beautification and how they can help with their mission.
Jefferson Beautification
Jefferson Beautification, Inc./Parkway Promenade is a volunteer, private sector, non-profit, 501 (c) (3) corporation formed in 1990 to provide funding for tree planting and beautification projects on public green spaces in Jefferson Parish and to promote tree planting and beautification through education and public awareness.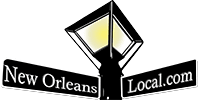 New Orleans Local is your best resource for the latest events happening around the city. If you like the theater, we've got you covered with all sorts of great safe events and lots of virtual events. Whether you are looking for festivals, parties, theater, charity events or events for kids, we have everything you need to be in the "know." Our Calendar of Events welcomes any organization or business to submit events and happenings – HERE – to help let our community know what is happening around town. Everybody knows about Mardi Gras, but do they know about the latest charitable event, local marathons, holiday events, or reveillon dinners? Submit your event with a great photo, so we can let people know what events you want to help to promote in the New Orleans area. Laissez Les Bons Temps Rouler!