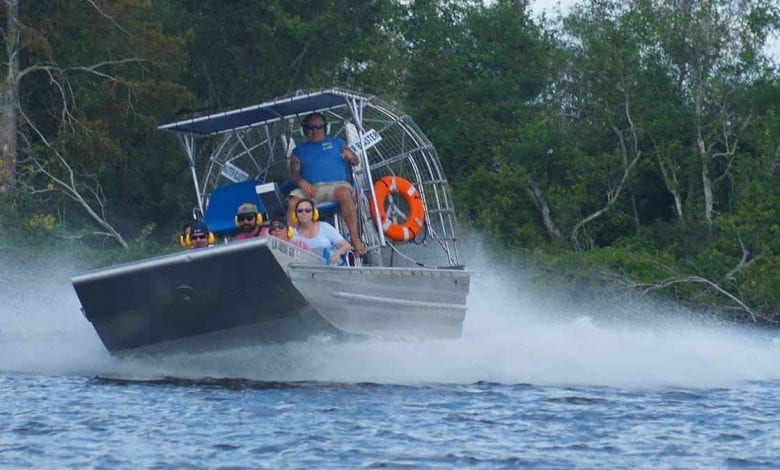 Louisiana has so much fun and excitement to offer to tourists, but many of us forget that some of the touristy things are very fun. Have you ever been on a Louisiana Swamp Tour? Many New Orleans Locals have never experienced the fun of a swamp tour with alligators, pelicans, bald eagles, osprey, snakes and more. Right now, the Louisiana Tour Company is open for business and even offering a discount. Click here for details: https://www.facebook.com/Louisianatour
What is an Airboat Swamp Tour?
Airboat Tours are truly an exhilarating experience that consists of a tour and an airboat ride. Guests will enjoy learning about the swamps and the animals that live in them, and they will also enjoy a high speed airboat ride. Airboats only require an inch of water and can reach places in the swamp that traditional boats cannot go. The seats on the Airboat are stadium style which means that the person in front of you does not obstruct your view. So, if you have ever wondered what it is really like inside the Louisiana Swamps, this is a perfect learning experience for you and family and friends to enjoy together. The Small Airboat Tours only have between 6 to 9 passengers which means it the perfect number for everyone to enjoy and stay safe.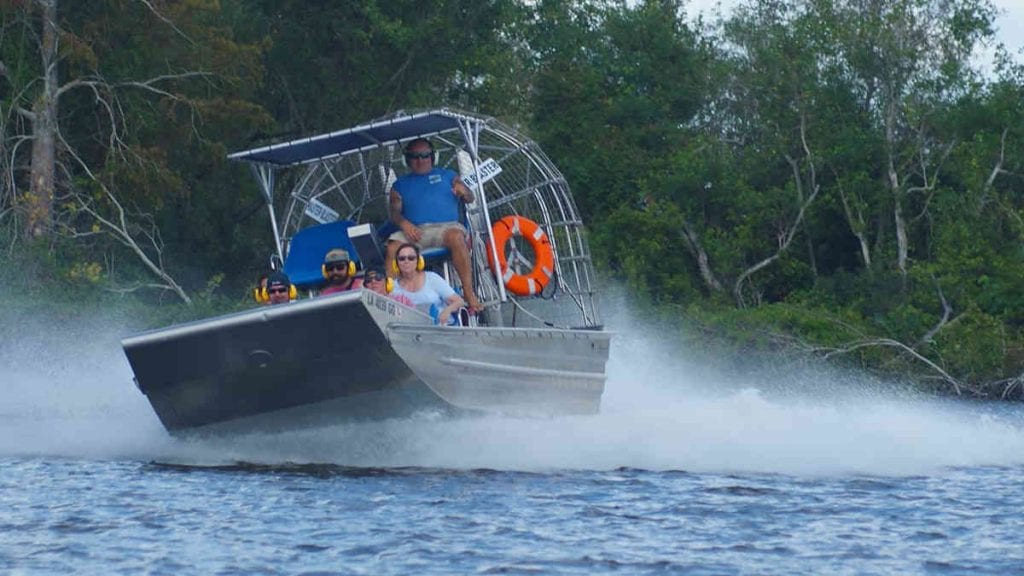 Perfect Learning Experience for Kids
Kids may have read about alligators and snakes in science class or seen them at the zoo, but have they ever looked at them in their natural environment? The swamp is a diverse ecosystem and a swamp tour is a wonderful way to learn about the swamp and all the animals that live in it. They will even get an opportunity to touch a real baby alligator.
What To Bring On A Swamp Tour
Airboats and our Tour Boats operate during periods of spotty rain, so you will need a rain poncho. If it is cold, you will get cold. Bring a heavy coat and long pants on the colder days. If it is hot and sunny, we recommend a hat and sunscreen. You can wear shorts, flip flops, t-shirt, very casual clothes for the airboat tour. Do not bring expensive jewelry on the airboat! If your jewelry falls off, it could be lost forever. We do sell sunscreen and rain ponchos at the snack/souvenir shop at our dock.
If you are interested in learning more, check out the Louisiana Tour Company website HERE or call 504-689-3599. The company is also offering a $10 discount online – use code nola10.