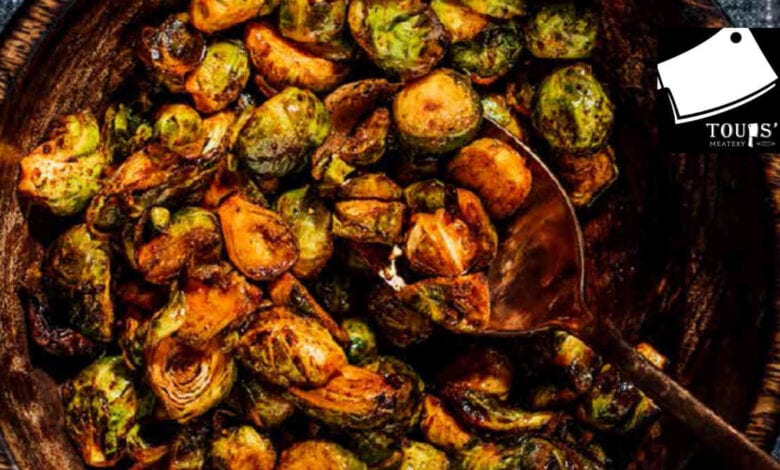 Description of Sweet & Sour Roasted Brussels Sprouts
The sweet and sour sauce goes well not only with Brussels sprouts but other vegetables –broccoli, cauliflower, carrots, butternut squash, green beans—anything you can roast in a pan. It's a sauce that fires on every cylinder in your mouth: It's sweet and sour, but also spicy, salty, gingery, and savory. I've even played with it as seasoning for beef tartare.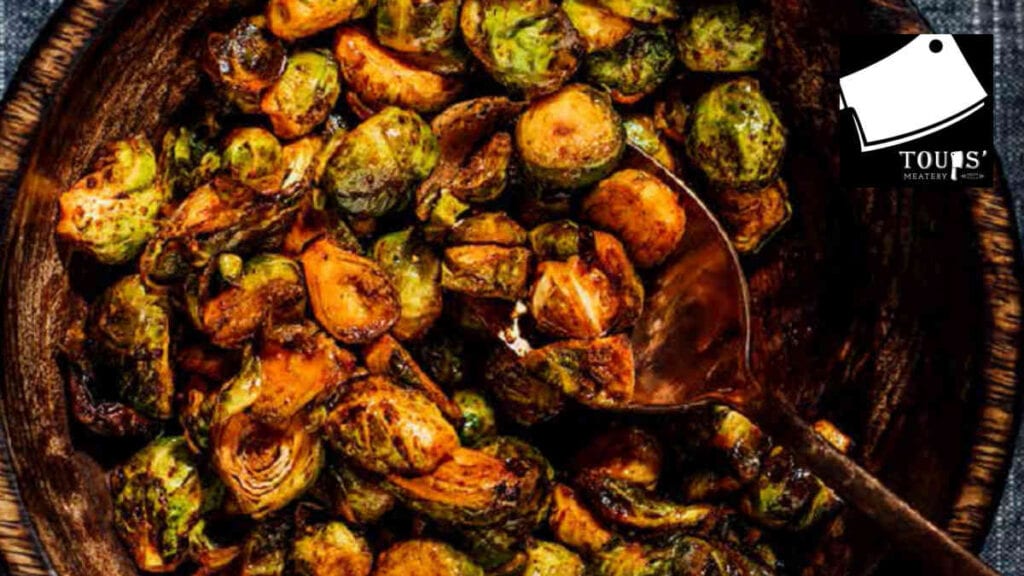 SWEET & SOUR ROASTED BRUSSELS SPROUTS INGREDIENTS
1-pound Brussels sprouts (if small, leave whole; if large, halve or quarter them into 1-inch chunks)

1 tablespoon extra virgin olive oil

½ teaspoon kosher salt

½ teaspoon ground black pepper
Sweet & Sour Sauce Ingredients – Makes 1 cup
½ cup soy sauce

½ cup aged sherry vinegar

½ cup cane syrup (or dark molasses)

½ teaspoon crushed red pepper flakes

10 cloves garlic, minced

¼ cup fresh ginger, minced
SWEET & SOUR ROASTED BRUSSELS SPROUTS DIRECTIONS
Heat all the ingredients in a small saucepan over medium heat until simmering. Reduce the heat to low and maintain a simmer for 55 minutes, swirling the pan every 5 minutes, until the liquid reduces to about 1 cup.

As it reduces, there will be sugar on the rim that will start to char, so swirling will take that sugar back into the liquid. This will burn if you look at it wrong because of all the sugar, so the swirling is important.
The shelf life on this sauce is longer than human civilization. It's got so much salt and vinegar in it, you could drop a raw fish in and it would be fine. It's basically a preservative at this point. What I'm saying: You can make giant batches and it will keep for a looooooong time. So do it.
About Toups' Meatery
The Toups' family has been in Louisiana for over 300 years developing an incredible relationship with the food and the land. "At Toups' Meatery, you'll find authentic cracklins' on the menu which have been called "equal to Christendom's finest", cocktails by the pitcher, and the Meatery Board, a wonderful selection of house cured meats and accompaniments." Learn more HERE.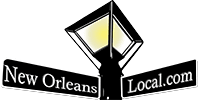 Don't miss out on anything happening in New Orleans. What are you doing this weekend? Find out some great options on the New Orleans Local Events Calendar – HERE.  New Orleans Local is your best resource for the latest events happening around town. Are you looking for parties, theater, festivals and anything else? We have everything you need in one location.