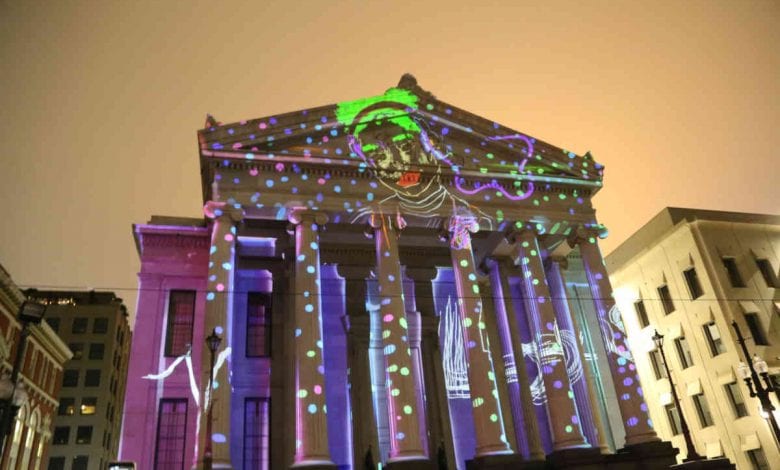 LUNA Fête 2020 Is FREE & Open to the Public
This year is different from all other years, but there will still be light sparkling throughout New Orleans. Join the LUNA Fête 2020 for a celebration of light from December 11-13th and December 18-20th. 
This year LUNA Fête will be celebrated differently, with smaller installations illuminating public spaces across various corners of the city as we welcome new partners across multiple weekends.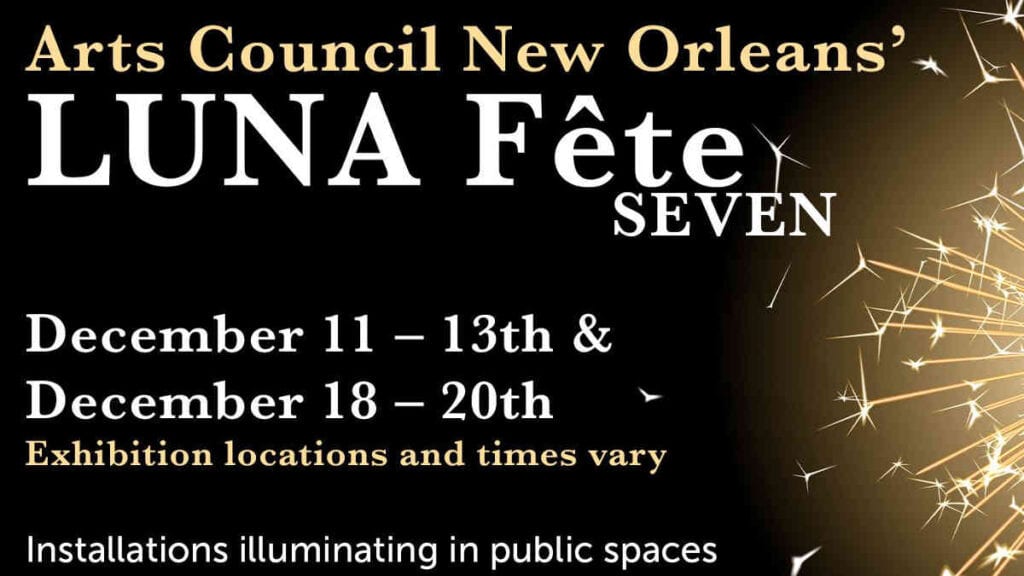 Visit bit.ly/lunafete20 for more information on artists, artworks, and locations.
Despite the challenges of 2020, we know the creativity, imagination, and artistry that make up the spirit of New Orleans remain and provide a beacon of hope and healing for our future.
Want to show your support for LUNA Fête? Donate today at bit.ly/supportlunafete2020.
LUNA Fête began in 2014 and was presented at the top light and projection-based artists in the world.  It also provides training to local artists  to advance their capabilities to create large-scale animated art. Learn more HERE.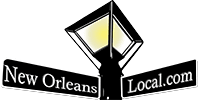 Don't miss out on anything happening in New Orleans. What are you doing during for the holidays? Find out some great options on the New Orleans Local Events Calendar – HERE.  New Orleans Local is your best resource for the latest events happening around town. Are you looking for parties, theater, festivals and anything else? We have everything you need in one location.