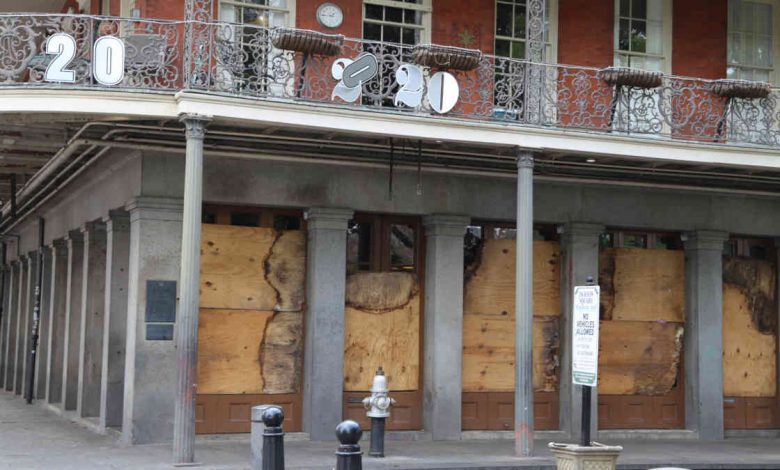 New Orleans will enter the first phase of reopening the economy on Saturday, two months after Mayor LaToya Cantrell signed a stay-at-home order in response to the coronavirus crisis. On Tuesday, Cantrell provided details on the city's plan, illustrating what the initial phase will look like.
Under the city's "Phase One: Safest at Home" plan, many of the restrictions that New Orleans residents have had to accept over the last couple months will remain in place. Public gatherings will still be limited to less than 10 people, masks will still be strongly encouraged in public and social distancing guidelines will remain in place.
"Under phase one, we're calling it 'safest at home,' because you're still safest at home," Cantrell said at a Tuesday afternoon press conference. "This is not a call for you to move about the city."
Some restrictions will be lifted though. Certain businesses, such as restaurants, gyms and houses of worship will be able to open with new restrictions, including limiting occupancy to 25 percent of their usual limit.
The city's plan will largely mirror a plan laid out by Governor John Bel Edwards on Monday. The city did install some extra restrictions that aren't included in the state's plan.
Under both the city and state plans, businesses and other facilities that can open at limited capacity in phase one include barbershops and beauty salons, churches, gyms, libraries, movie theaters, museums, restaurants and other food establishments. Previously, some of those businesses were closed altogether, while some were allowed to operate with less than 10 people at a time. 
For full article visit: https://thelensnola.org/2020/05/12/new-orleans-will-start-reopening-the-economy-on-saturday-heres-what-phase-i-will-look-like/