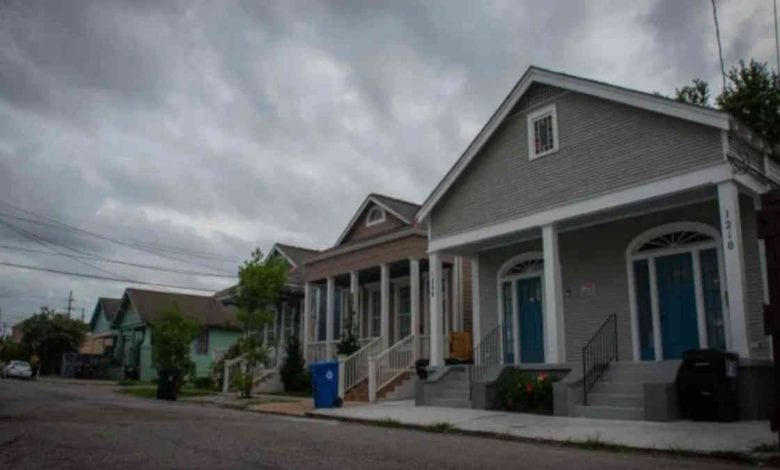 In 2016, then-New Orleans Mayor Mitch Landrieu adopted a five-year housing plan featuring a commitment to "build or preserve" 7,500 affordable housing units by the end of 2020. But with the deadline right around the corner, the city won't come close to meeting that goal.
In fact, the city lost 351 affordable housing units in just the last six months, and 671 over the last two and half years.
That's according to a new semi-annual data report from HousingNOLA, an affordable housing advocacy non-profit. HousingNOLA issues comprehensive annual report cards on the city's progress battling the city's affordable housing crisis, as well as semi-annual data reports to give people an idea of what to expect when the full report comes in the fall.
"Yesterday we learned that African Americans make up 70% of the coronavirus deaths in Louisiana," said a Tuesday press release from HousingNOLA. "There is also a striking disparity when it comes to race and affordable housing in New Orleans. African Americans have experienced an increase in housing insecurity, both from declining rates of home ownership and increasing cost burden rates for renters. These economic factors can't help but have contributed to the disproportionate number of African Americans who have been struck by COVID-19."
Louisiana Governor John Bel Edwards has temporarily suspended all evictions and foreclosures in the state. Morris said that while that was a good step, some renters are still slipping through the cracks and being kicked out. And, she said, much more assistance will be necessary to stabilize residents not only through the coronavirus health crisis, but the economic crisis that will follow.
The report calls for federal, state and local governments to work to provide rental and utility bill assistance, put families eligible for Section 8 housing vouchers into vacant homes, defer mortgage payments until the end of the loan and establish a dedicated revenue stream for the state's housing trust fund.
For full article visit: https://thelensnola.org/2020/04/07/the-perfect-storm-amid-stay-at-home-order-a-bleak-housingnola-report-finds-new-orleans-lost-351-affordable-housing-units-in-past-six-months/