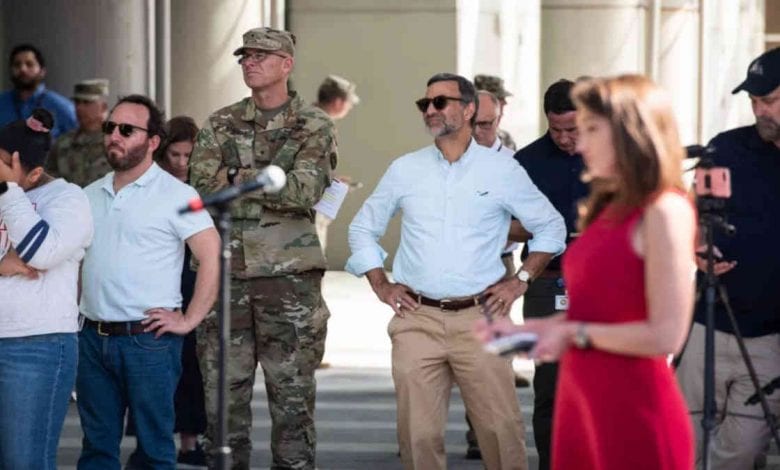 "What's the status of the hotel development, given the state of things, is that on pause?" Ryan Berni said during a virtual meeting of the Ernest N. Morial New Orleans Convention Center board last week — its first meeting since the coronavirus crisis triggered sweeping restrictions on everyday life.
"When do we pause?" he asked.
Berni — a board member who was once a top aide to former Mayor Mitch Landrieu — was asking for a status update on a trio of publicly funded, interconnected developments that have been the Convention Center's central ambition for years: a $558 million capital improvement plan, a $675 million hotel and a new "entertainment district" to surround the hotel that will feature new bars, restaurants and venues. 
"My bigger point is, I want to make sure we're thinking about this before we go put up $80 million, $90 million or whatever it is in site costs and other things," Berni said. "The demand side is going to be different. It's like post-9/11 or post-Katrina, we're just living in a different world."
But Convention Center President and General Manager Michael Sawaya told Berni and the rest of the board that the projects weren't on pause, at least behind the scenes. Although the virus and related government restrictions have pushed back certain public-facing benchmarks and votes, negotiations with private developers have forged ahead.
In a meeting this week, Sawaya again reported that negotiations on the hotel deal, which were expected to be done in January, were ongoing and that the center's attorneys were working on a counter-offer that they hoped to send to the developers this week. 
"Obviously, things that are going on today may complicate that some, but we're hopeful that we can get beyond some of those things and be able to move this thing forward," he said.
Some board members at last week's meeting were concerned about the optics of moving forward with the publicly funded projects in the midst of the crisis. Not only is New Orleans seeing among the highest rates of coronavirus infections and deaths in the country, but its tourism-based economy has crumbled in a matter of weeks. 
For more information visit: https://thelensnola.org/2020/04/03/when-do-we-pause-as-city-struggles-convention-center-pushes-forward-with-1-2-billion-hotel-renovations-entertainment-district/