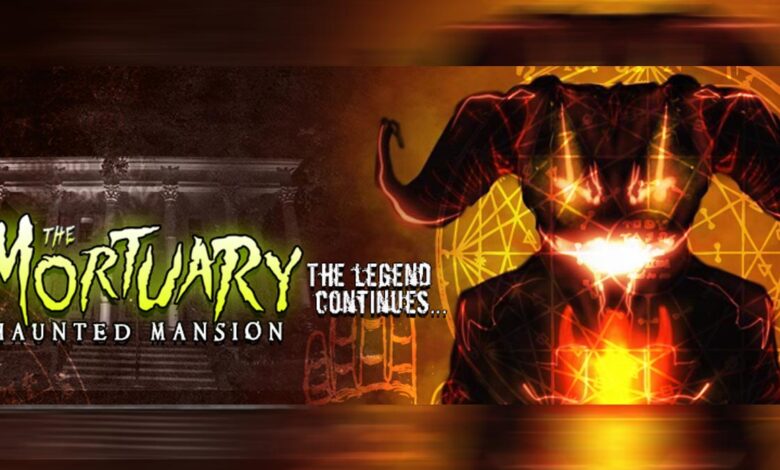 Halloween is right around the corner and it promises lots of fun for everyone from candy and costumes to….. Haunted Houses. For over 80 years, The Mortuary Haunted Mansion has loomed on Canal Street surrounded by a St. Patrick Cemetery No. 1, Hope Mausoleum and St. John's Cemetery Crematory…. It is the perfect place for one of the scariest haunted houses in New Orleans. Every year, the Mortuary Krewe creates a new theme, and this year The Mortuary Haunted House 2021 presents Inferno.
According the The Legend: 2021 Inferno, two men have disappeared over New Orleans in a supernatural event that is now being called The Inferno. It appears that a giant portal has opened revealing a fiery world filled with creatures out of nightmares….and they are all descending on The Mortuary Haunted Mansion.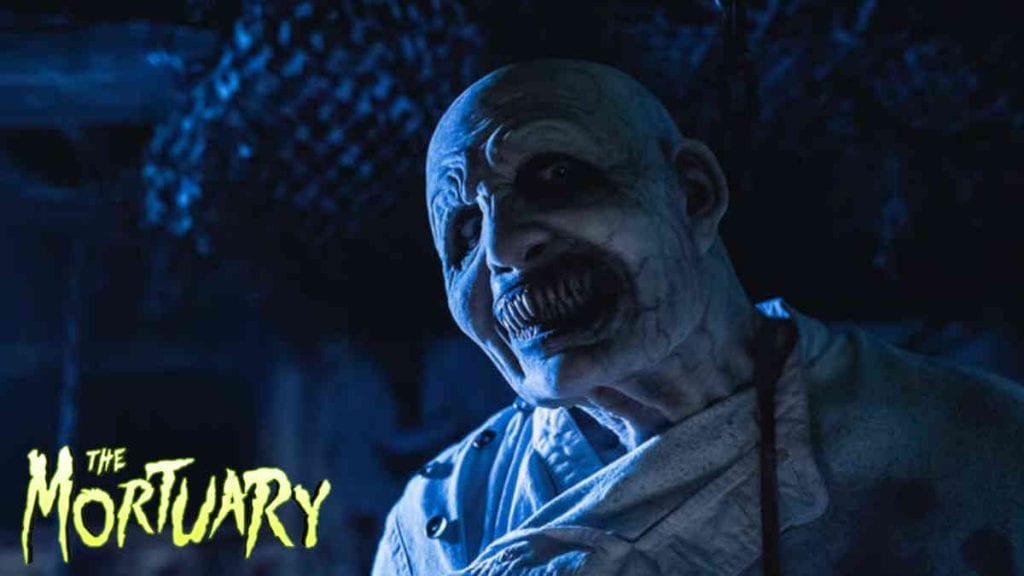 The Mortuary Haunted House 2021 Details
The Mortuary Haunted House 2021 has just released the 2021 schedule and hours…..and if you are interested in going, I would get tickets now! General admission tickets art $25 per person with scheduled times. Get your tickets – HERE. VIP tickets are available for $50. A Season Pass is also available for $125 which allows for skipping the line and repeat VIP visits as many times as you want during the current haunted house year. 
For the 2021 season, hours will be extended for this exciting new Haunted House Experience. The Mortuary will open earlier that usual on weekdays and during the day on Saturdays and Sundays. Exact days and times are shown on the calendar and while purchasing tickets. Learn more – HERE.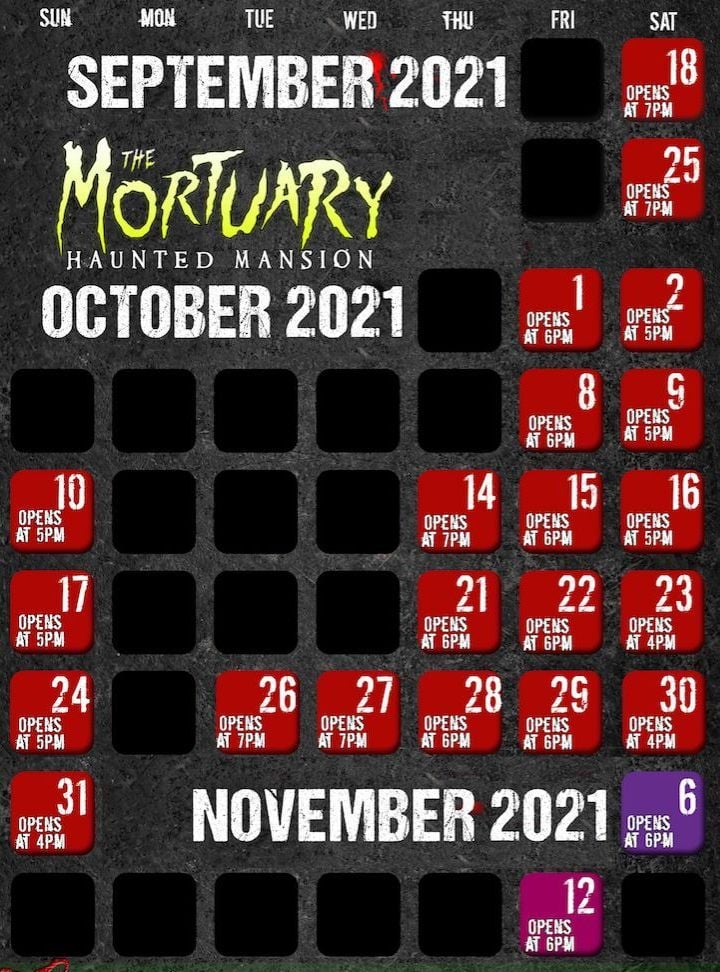 X-Mas Massacre Haunted House 
This year The Mortuary will continue their haunts through the holidays with the X-Mas Massacre Haunted House. "You Better Watch Out, You Better Not Cry, You Better Not Pout, I'm Telling YOU Why, Santa CLAWS Is Coming To Town!" A bus carrying inmates from The State Asylum for the Criminally Insane has broken down in front of The Mortuary… Just in time for the Holidays! It's a PSYCHO TAKEOVER of The Most Haunted Mansion in the City! Defend yourself by shooting your way through Psychopaths, Serial Killers, and of course, Santa's Minions; with a video-game-like, infrared military laser tag battle rifle on a "fight or die" survival mission through this NightScare before Christmas. COME GET SOME at The MORTUARY! Learn more – HERE.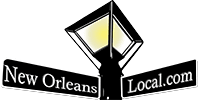 New Orleans Local is your best resource for the latest events happening around the city. If you like the theater, we've got you covered with all sorts of great safe events and lots of virtual events. Whether you are looking for festivals, parties, theater, charity events or events for kids, we have everything you need to be in the "know."  Our Calendar of Events welcomes any organization or business to submit events and happenings – HERE – to help let our community know what is happening around town. Everybody knows about Mardi Gras, but do they know about the latest charitable event, local marathons, holiday events, or reveillon dinners? Submit your event with a great photo, so we can let people know what events you want to help to promote in the New Orleans area.  Laissez Les Bons Temps Rouler!