As we now know, the Stay At Home order will last through at least April and New Orleans is struggling. During this time of year, the city is usually filled with visitors for our festival season. But not this year. New Orleans has turned into a ghost town due to the COVID-19 outbreak.
The numbers of infections are staggering. As of March 31st, the city reported 1,834 infections and 101 death. This makes New Orleans one the hardest hit cities in the United States, which is now leading the world in total COVID-19 infections.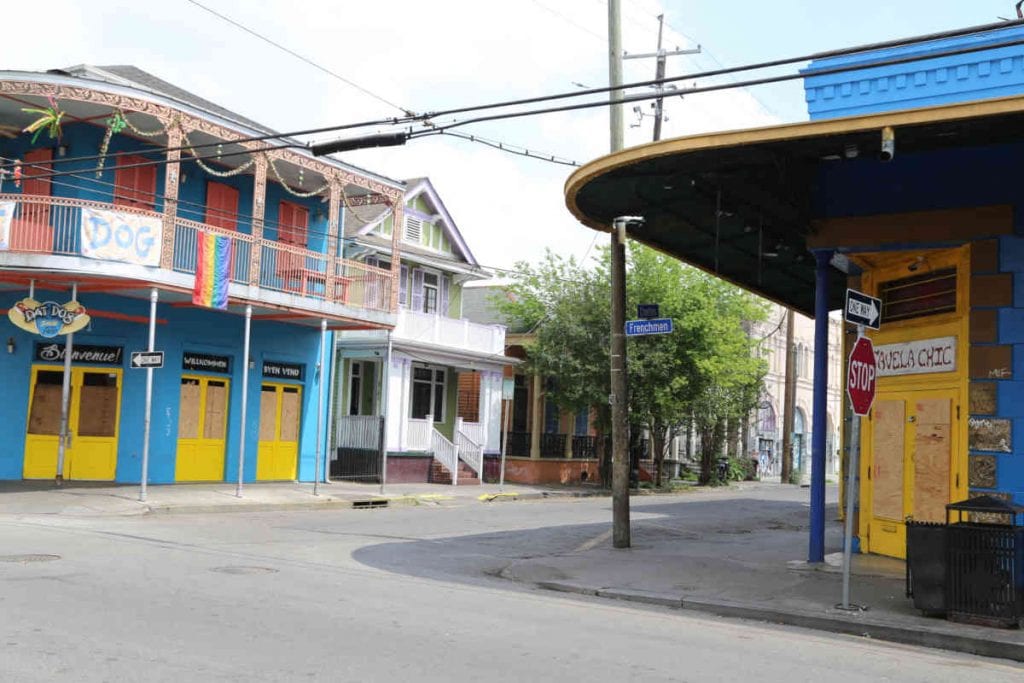 The crisis has changed the face of our city dramatically. Usually busy streets, like Bourbon, are deserted and Frenchmen Street, known for its music, is eerily quiet. Many New Orleans musicians including Robin Barnes, Joe Krown, Anais St. John and many, many more are live-streaming their music on social media. Sofa King Fest is a website which is constantly streaming music and concerts allowing artists to sign up and schedule performances. The website says that all proceeds will go directly to the artists or the charity of their choosing. Many musicians are hunkering down and writing songs. All the city's music festivals have been canceled or moved to the fall.
While wandering through the empty streets, we spoke to some restaurant employees who were still open selling take out and beverages such as closed bottles of wine and beer – "This is worse than Katrina," we heard more than one person say.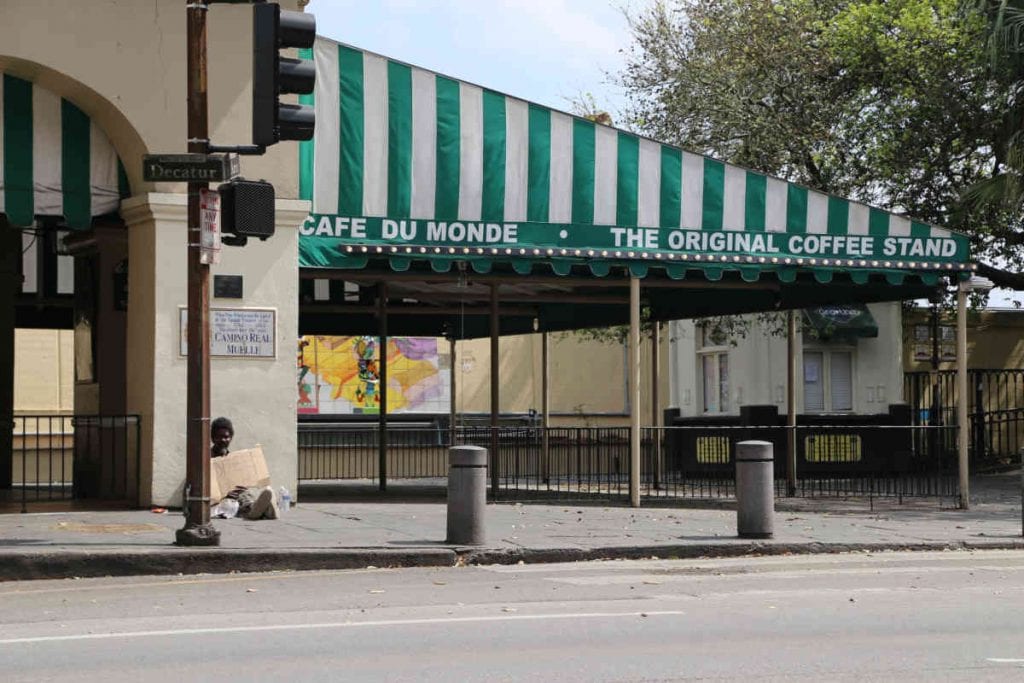 More and more restaurants are closing and boarding up their windows. Cafe Du Monde, which usually always sees long lines, has taken all the chairs off its outside seating area. Some restaurants tried to stay open and were offering take out are simply giving up for now, including Commanders Palace which decided to temporarily close sometime around March 25. Several seafood restaurants including Station 6, GW Fins, Pêche Seafood Grill and Lüke are working together in organizing city-wide curbside fish fries which help to raise funds for the Louisiana Hospitality Foundation.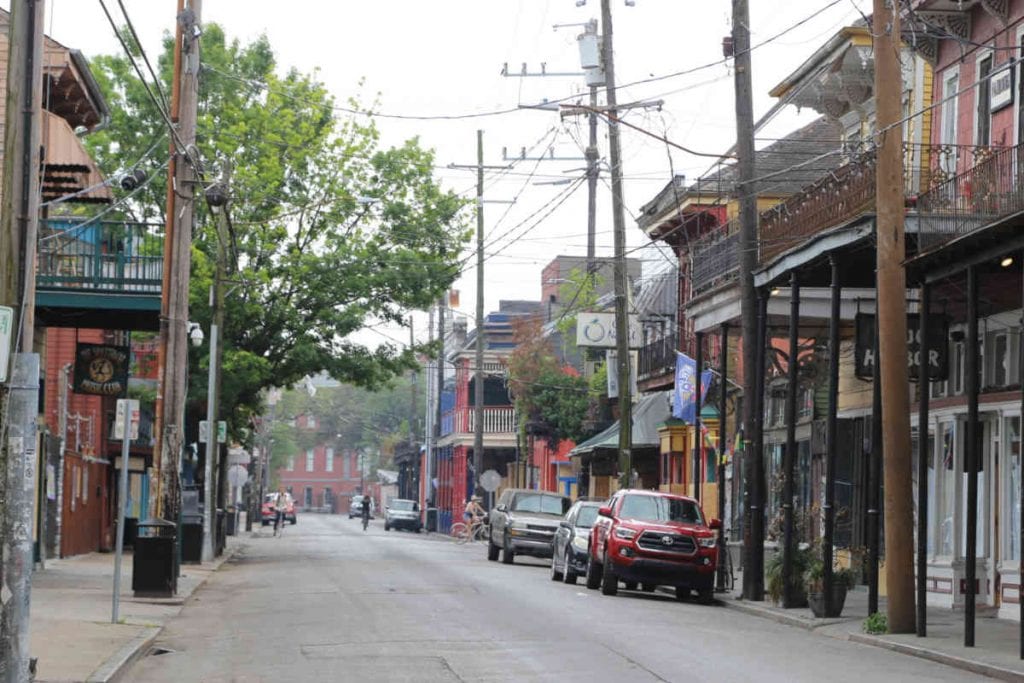 Some New Orleanians, while trying to practice social distancing, seem to resort to exercising to fight the cabin fever, which is really starting to set in. We have seen more people than usual jogging on the neutral ground on St. Charles Avenue, and there are also more people out riding their bicycles.
Most people are trying to do their part to "flatten the curve;" however, there are reports of parties and gatherings including a second-line over the weekend. Police have issued arrest warrants for the organizers.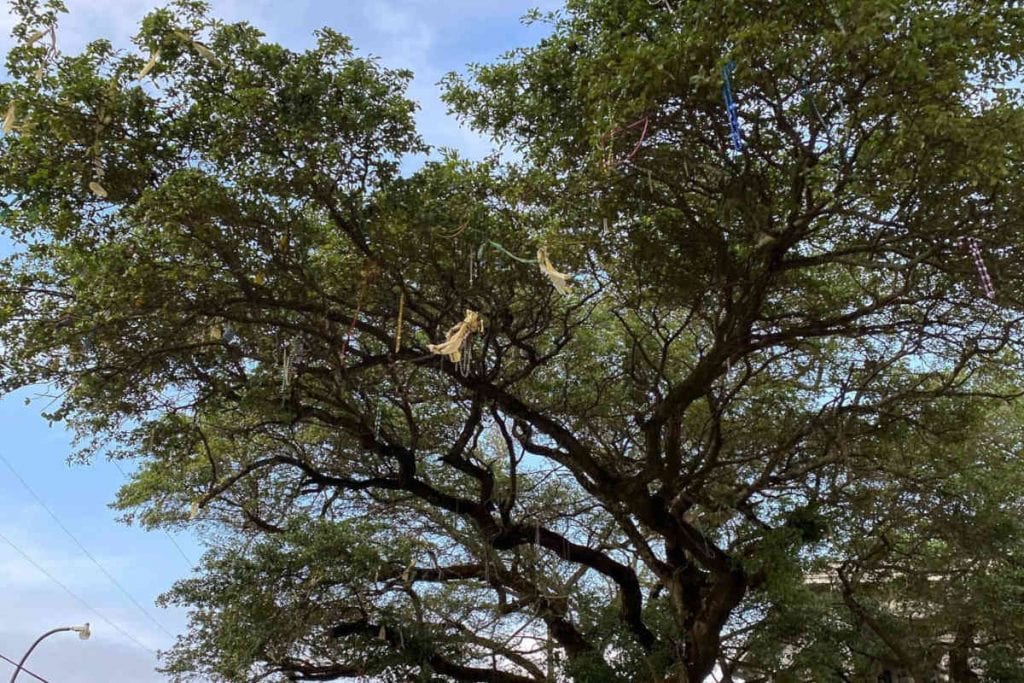 The beads from Mardi Gras that are still hanging in the trees on St. Charles Avenue are a stark reminder of how much the city has changed in just one month.
This is not the first pandemic the city has experienced. During the 1918 influenza outbreak that took place between October 1918 and April 1919, the city experienced a staggering 54,089 cases of influenza infections, according to reports. 3,489 people in New Orleans died during the outbreak.
For more information on how city leaders handled the outbreak back then visit: https://www.influenzaarchive.org/cities/city-neworleans.html#
As we, New Orleans Locals, reminiscence about the good ol' days (which were only a month ago), don't forget they will be coming back. You may be stuck at home, but take this time to enjoy your family, work in your garden, or finish some maintenance around your house that you have been neglecting. Treat it is opportunity and remember this too shall pass.