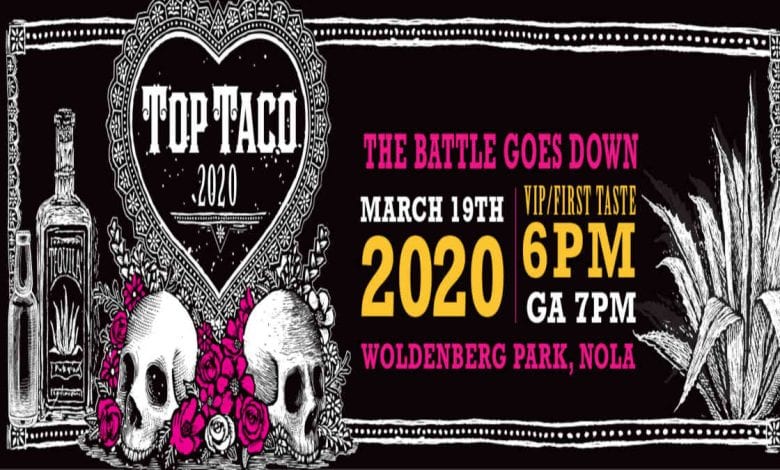 Get ready for Top Taco New Orleans 2020. The culinary extravaganza that lets guest sample unlimited gourmet tacos and signature cocktails from New Orleans restaurants takes place on Thursday, March 19th at Woldenberg Park. Top Taco New Orleans 2020 will start at 7 pm. Over 35 local restaurants will compete for People's Choice and Judges Choice awards in the following categories: Top Creative Taco, Top Traditional Taco, Top Creative Cocktail and Top Traditional Margarita. To see all the competing restaurants click HERE.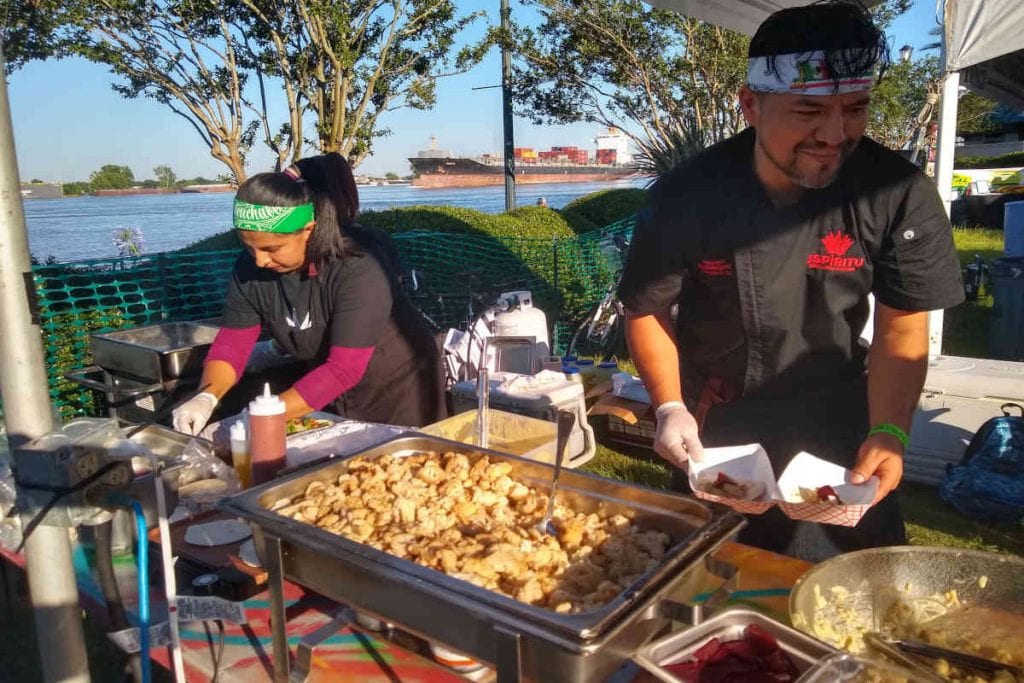 Top Taco New Orleans 2020 will also feature amazing live music and tequila lounge areas.
What You Need To Know About Top Taco 2020
General admission tickets are $75. This ticket will give you unlimited taco and cocktail tastings. When purchasing this ticket you will also receive 4 People's Choice voting chips.
1st Tasting tickets will cost $95. It includes general event admission and allows you to enter the event early at 6 pm for an exclusive tasting of tacos, cocktails and tequila.
The VIP Experience ticket will be $125. This ticket will give you exclusive 6:00 pm entry to the festival. There will be featured Chefs from Dickie Brennan's Family of Restaurants sampling gourmet tacos for VIP guests. The tick will also let you take part in an exclusive Extra Anejo Paradiso Tastings from brand ambassador Tyler Wang. You will also get to enjoy a premium open Bar presented by Beam Suntory. You will even be able to indulge at the dessert station. Get your tickets to Top Taco 2020 now before it is too late!
For tickets visit: https://toptaco.wrstbnd.com/p/cart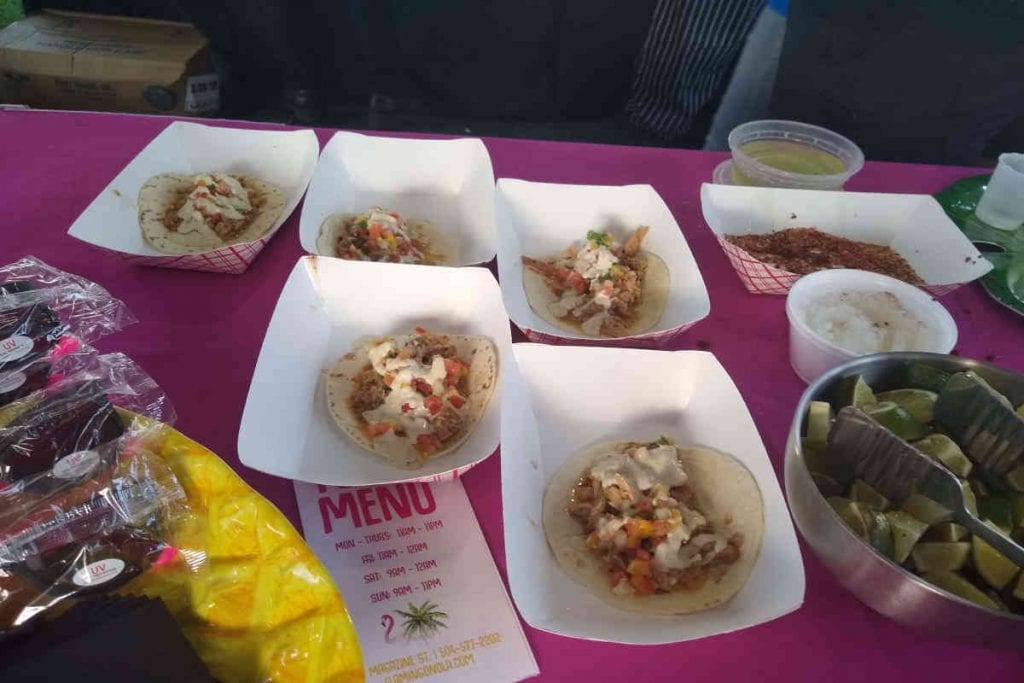 PLEASE Foundation
Did you know that a percentage of the proceeds from Top Taco New Orleans 2020 will go to the PLEASE Foundation? The Foundation mentors and provides scholarships as well as leadership training to at-risk students in the New Orleans area with the goal to get every student to be accepted into college.