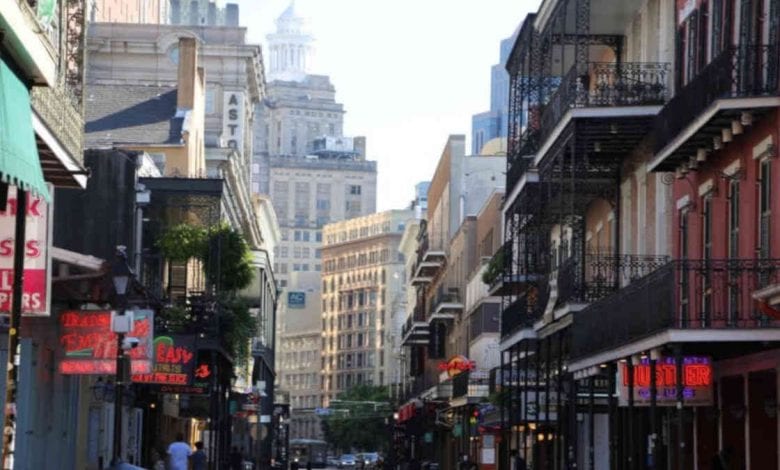 On Friday, October 16, 2020, New Orleans moved to phase 3.2 of the reopening process.
Under the new coronavirus guidelines, New Orleans businesses have begun opening up to in-shop dining.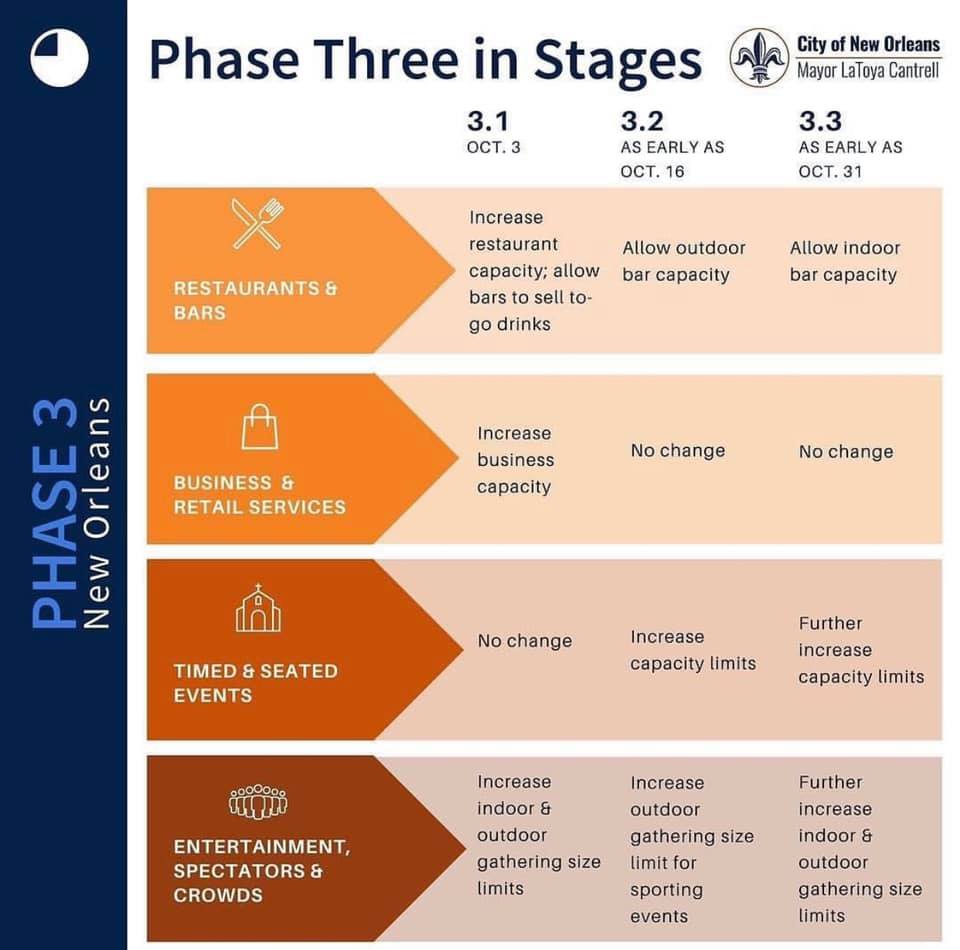 What To Expect During Phase 3.2
During phase 3.2 the city will ease some restrictions on bars as and other businesses.
Bars without food permits are allowed to open for out door seating to 25% or 50 people.
Beauty salons, libraries museums, zoos office buildings and restaurants as well as shopping malls are allowed to increased capacity to 75%.
"Because our residents have worked hard and had such success bending the curve and stopping the spread of COVID, we are able to host these kinds of events safely. Our hotel and hospitality businesses have taken strong precautions that make events like this one possible."

New Orleans Mayor LaToya Cantrell
Amusement parks, fairs and festivals as well as trade shows and arcades will not be allowed to open during this phase.
Concerts and Indoor live entertainment will be allowed with a special permit. However, singing, karaoke and wind-blown instruments will still be prohibited during this phase. Concert halls can open for timed seated events at a 50% capacity or 250 people whichever is fewer.
There is also a curfew for alcohol sales which is 11 p.m.
You will still have to wear a mask or face covering when performing activities in public. Social distancing rules will remain in effect. Also remember to wash hands often, and frequently disinfect surfaces.
For more information on Phase 3.2 visit: https://ready.nola.gov/incident/coronavirus/city-of-new-orleans-encouraged-by-increasing-safe/
Never miss anything happening in the city: https://neworleanslocal.com/