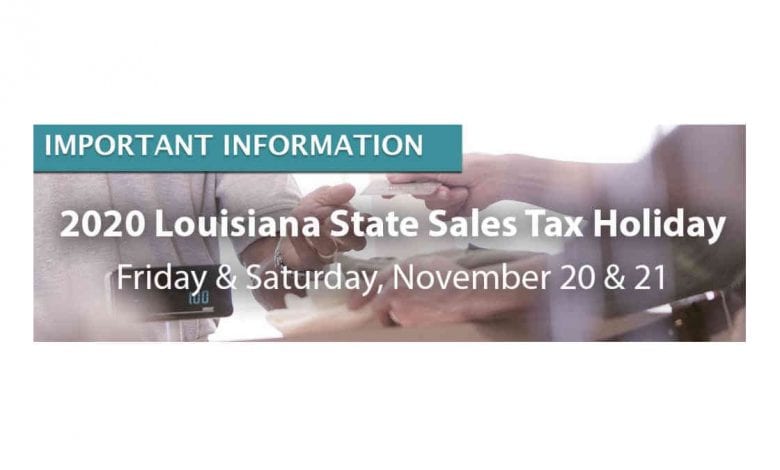 Nobody likes paying taxes, and November 20-21, 2020 is an opportunity for everyone in Louisiana to pay a little less in sales taxes. The sales tax holiday helps residents save a little bit of money on certain purchases. Throughout Louisiana, people have been impacted by COVID-19 and Hurricanes. This two day 2020 Louisiana Sales Tax Holiday is definitely a helping hand. Here is what you need to know.

Louisiana Sales Tax Holiday Details
According to the Louisiana Department of Revenue, "the first $2500 of most consumer purchases from the 4.45% state sales tax are exempt." The Louisiana Sales Tax 2020 holiday will apply to many in-store purchases as well as transactions completed online or by phone.
Eligible transactions include:
Buying and accepting delivery of tangible personal property
Placing tangible personal property on layaway
Making final payment on tangible personal property previously placed on layaway
The tax holiday does not apply to:
Business or commercial purchases of tangible personal property
Prepared meals
Rentals or leases of tangible personal property
Sales of taxable services
Vehicles subject to license and title
It is important to note that this tax holiday only applies to the 4.45% state sales tax. Local sales and use taxes may still apply. When the state allows this sales tax holiday, they estimate that they do not collect about $4.5 Million is sales tax.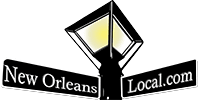 Don't Miss Out On Anything Happening in New Orleans and the surrounding areas. NewOrleansLocal.com has all sorts of great information for locals and visitors. We also have an event calendar of what's happening around the area. Our Calendar of Events welcomes any organization or business to submit events – HERE – to help let our community know what is happening around town. Everybody knows about Mardi Gras, but do they know about the latest charitable event, local marathons, holiday events, or reveillon dinners? Submit your event with a great photo, so we can let people know what events you want to help to promote in the New Orleans area. Laissez Les Bons Temps Rouler!