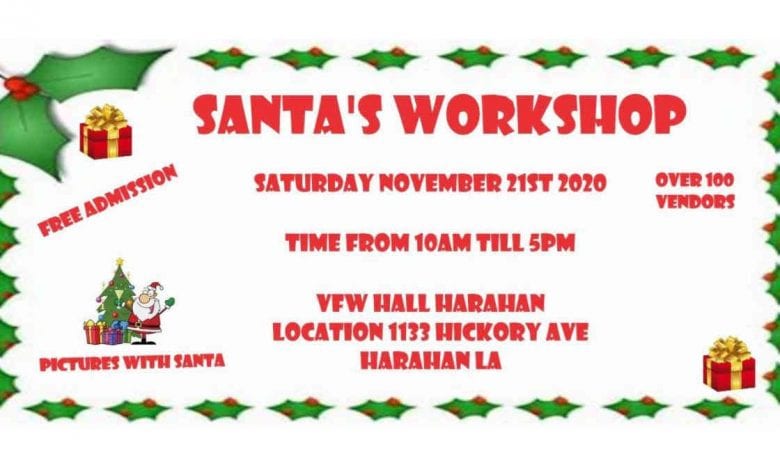 Are you looking for something fun to do today? Why not head over to Santa's Workshop at the VFW Hall Harahan? There will be over 100 vendors, free admission and even pictures with Santa. It will take place today, November 21, 2020, from 10AM until 6PM. See more about the Santa's Workshop Craft Fair – HERE.

About VFW Post 3267
The VFW Post 3267 was established on April 14, 1935 with 27 members listed on the charger. On August 29, 1935 The Ladies Auxiliary was granted a charger with 28 members. The building was completed in 1974. If you are interested in learning how to be part of the VFW or if you are interested in learning about the Hall Rental, check out their website – HERE.
Here we sit today with our proud heritage, honor and patriotism. We honor those who have paid the ultimate price and those who have dedicated so much of their lives to this Great Country we call the United States of America!! We will continue to dedicate our time and energy to make sure our Country and Communities are a wonderful place to live. We will always watch out for our fellow comrades and we will never leave anyone behind. ~ from the website – Click HERE.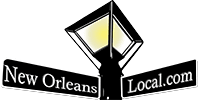 Don't miss out on anything happening in New Orleans. We hope that you can make it to this wonderful Santa's Workshop Craft Fair. Do you enjoy buying local gifts? Do you want to find more Santa's Workshop Craft Fairs happening around town? We've got lots of fun festivals and holiday markets happening around town. Find out some great options on the New Orleans Local Events Calendar – HERE. New Orleans Local is your best resource for the latest events happening around town. Are you looking for parties, theater, festivals and anything else? We have everything you need in one location.