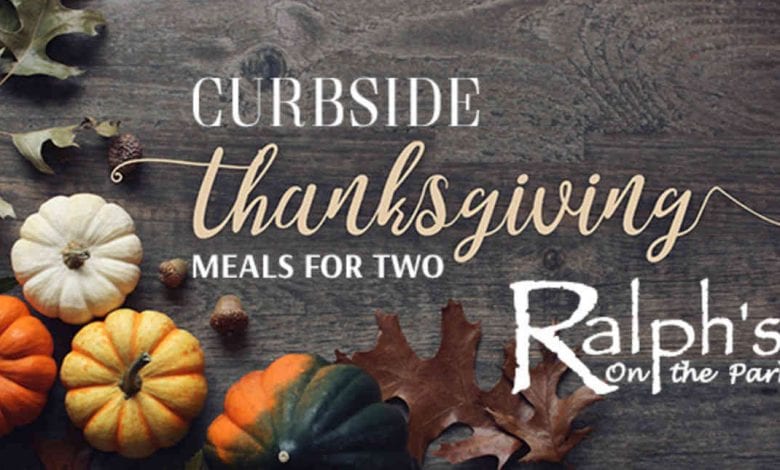 Are you ready to dine and dash for Thanksgiving this year? You certainly can with the help of Ralph's On The Park Curbside Thanksgiving Meals For Two. Curbside guests will pickup their meals on Wednesday, November 25, 2020, any time from 9AM until 11AM. Everything will be conveniently packaged and ready to go for your Curbside Thanksgiving pickup. But, what are the selections that you can make for you meal?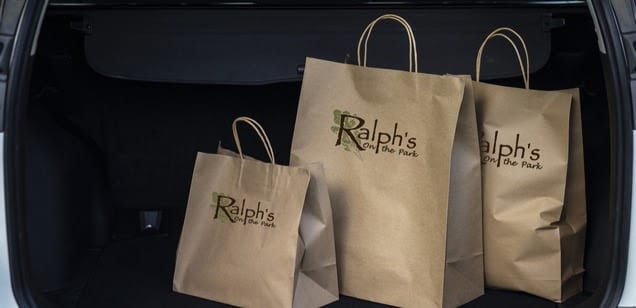 CURBSIDE THANKSGIVING- A MEAL FOR 2 $85 [PLUS TAX]
Two Signature Starters:  
City Park Salad – Baby Red Oak, Romaine, Granny Smith Apples, Stilton Blue, Applewood Smoked Bacon 
Classic Turtle Soup
Two Thanksgiving Entrées: 
Traditional Roasted Turkey
Roasted Beef Tenderloin with Maitre d'Hotel Butter
 
Four Sides: 
Cauliflower Gratin
Creamed Spinach
Gulf Shrimp & Mirliton Dressing
Cornbread Dressing
Duo of Individually-Sized Pies: 
Pecan Pie
Pumpkin Pie
ADD ON BOTTLE OF WINE:
Charles Smith, "Wine of Substance" Cabernet Sauvignon, WA 2018  [$20 each, plus tax]
[ Select from the "Style" Dropdown below ] 
PICK UP INSTRUCTIONS:
Thanksgiving Day orders are conveniently packaged cold and ready to re-heat.
Last Day to Order Meals: Sunday, November 22 at 5:00 PM CST
Pick up Meals: Wednesday, November 25 [any time from 9:00 AM – 11:00 AM]
Please give your first and last name on the Shopify Order to the Ralph's on the Park Staff member when you arrive for pick up.
Ralph's On The Park
This restaurant is located at 900 City Park Avenue in New Orleans, nestled among the beautiful life oaks in Mid-City New Orleans. Chef Chip Flanagan  creates globally-inspired interpretations of local cuisine influenced by the diversity and traditions of New Orleans. See more – HERE.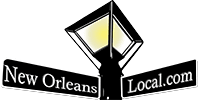 Don't miss out on anything happening in New Orleans. What are you doing during for the Thanksgiving holidays? Find out some great options on the New Orleans Local Events Calendar – HERE.  New Orleans Local is your best resource for the latest events happening around town. Are you looking for parties, theater, festivals and anything else? We have everything you need in one location.