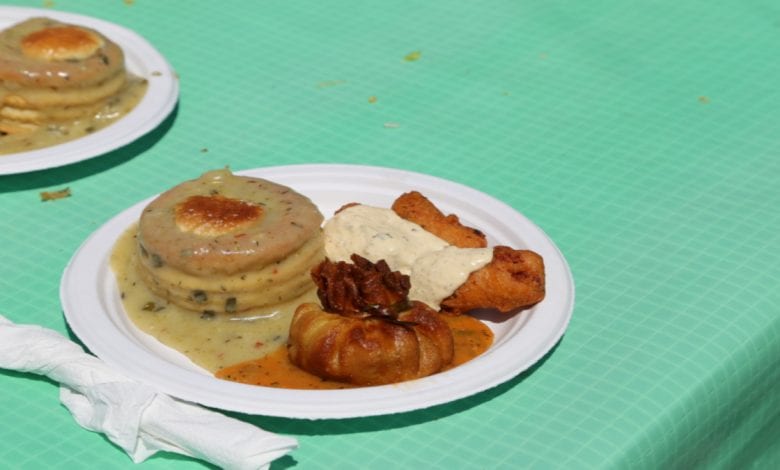 It's Jazz Fest weekend without Jazz Fest. However, we as New Orleanians know how to cope. Jazz Fest 2020 has been canceled due to COVID-19. Well, if we can't go to Jazz Fest, we will have Jazz Fest come to us. It won't take much to get some of the Jazz Fest experience at home. All you need is the right food and the right music.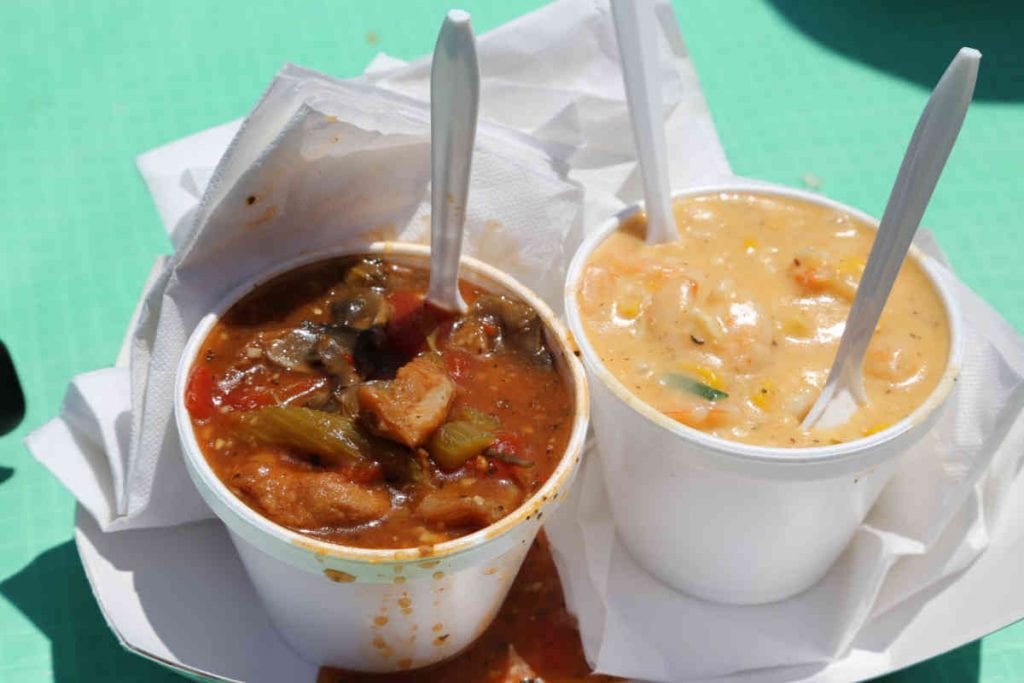 How To Get Jazz Fest Foods
What Jazz Fest Food do you like best? Crawfish bread, Crawfish beignets, Crawfish Monica, Shrimp Remoulade, Yakamein, Gumbo, Boudin Balls…… We know it's so hard to pick. Well, when it comes to your favorite Jazz Fest foods, you have several options. You can attempt making some of your Jazz Fest favorites or simply have them delivered.
For the Jazz Fest weekends New Orleans radio station WWOZ is featuring easy to make Jazz food recipes on their Facebook: https://www.facebook.com/pg/wwozneworleans/posts/
Many vendors will hold special pop-ups so you don't have to miss out on your favorite Jazz fest foods. In the French Quarter, Big River Foods (Crawfish Monica) and Cottage Catering (Crawfish Strudel, White Chocolate Bread Pudding) are teaming up and holding a pop-up at Mahony's Po-Boys & Seafood on Iberville. On the Northshore, Patton's Caterers (Seafood Trio and others) are taking orders right now. In the CBD, at the Pythian Market you will be able to find another Jazz Fest Food favorite: Prejean's pheasant, quail and andouille gumbo. Copeland's which has several locations also offers several Jazz Fest Family menu options which include Crawfish Bread, Crawfish Fettuccine or Jambalaya.
For more places serving up Jazz Food for the next weekends visit: https://www.wwoz.org/639926-get-jazz-fest-food-home?
Jazz Fest Music
Get out your flags and hats and sit on our porches, living rooms or backyards and let's listen to legendary Jazz Fest performances. WWOZ has put together a special broadcast call Jazz Festing In Place. The program will air during the days and hours Jazz Fest had been
There are some advantages to Jazz Festing at home sure, it won't be the real experience, but blistering heat, sun burns and the occasional rainstorm that turns the festival into a mud fest are part of the experience you may not miss as much. Also, you won't have to wait in line for your favorite foods or beverages.
Enjoy Jazz Festing in at home this year. Jazz Fest 2021 is scheduled to take place April 22- May 2.