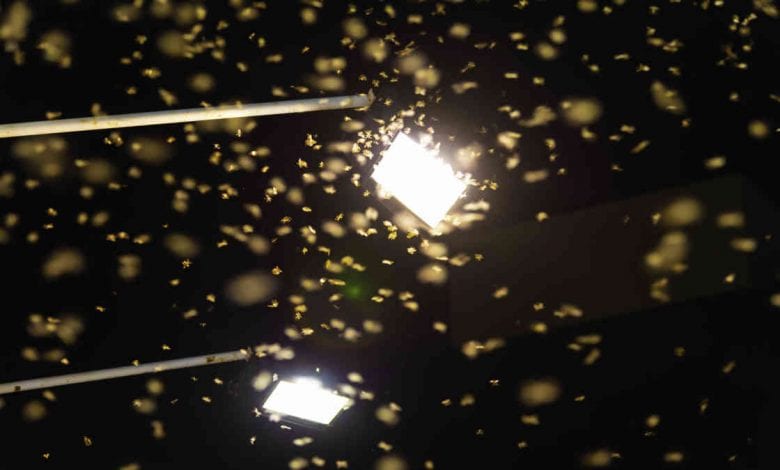 Have you seen them yet? These creepy, crawling, flying pests that will eat you out of house and home? TERMITES are starting to swarm! Termites are typically silent throughout the year hiding in and around your home. Around May until June the swarming season beings. Typically, you will see termites swarm when the weather is warm and following a rain. During the swarm, the termites are coming out to mate and build a new termite colony. But, what should you do to make sure that they don't take up residence in your home?
What should you do during during swarm season?
The swarm season is actually an opportunity to inspect your home and make sure you do not have termites already or have the right conditions for termites to enter your home. You may be tempted to turn off all the lights in and around your house, but Joe Martin, Entomologist at Terminix, leave the lights on!
We like to say leave the lights on, it is our one opportunity in the year to find out where the Termites are coming from. If you find a lot of termites in your home, it is time to call a professional.
Termites tend to look for moist places to start their colony. For example, if you have firewood stacked up against your house, you may have termites. If you have a dripping outdoor facet, it may attract termites into your home. During the swarm season, if you have termites already in your home, they may start to come out of the walls. If you find a lot them in your home, you may have a termite infestation.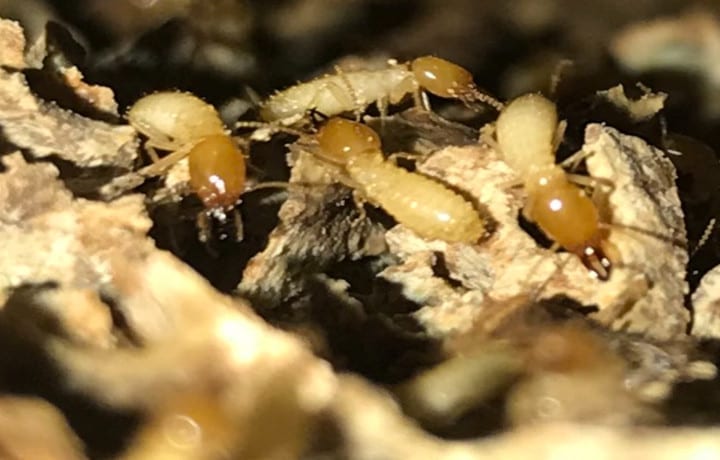 What should you do if you think you have termites?
If you think your home is infested with termites, do not wait to call a professional pest control company. Many people are practicing social distancing and are concerned about allowing people into their homes. Termite Control companies that are offering services now have actually created a termite control plan with steps that take into account social distancing concerns.
At Terminix NOLA, their technicians and staff have their temperatures checked every morning. Then, they take all health precautions such as regular hand washing, disinfecting service tools and equipment after every home visit, and of course utilizing all personal protective equipment such as goggles, shoe covers, masks and more. According to Joe Martin, in most cases, services can be performed outside of the house without entry or human contact. If entry is required or requested, it can be done with limited human contact.
Your home is your sanctuary and lately we have been spending a lot more time at home. Protect your home and keep the termite swarm out.