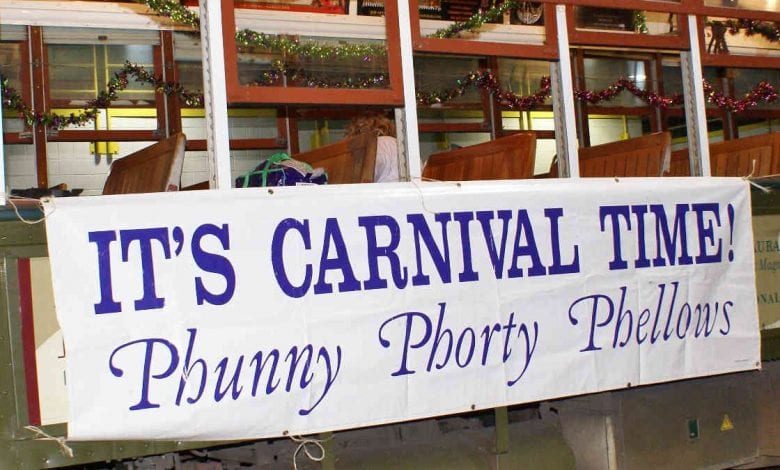 Don't worry, New Orleans Locals, the Phunny Phorty Phellows will still herald in the 2021 Mardi Gras Season. This will be the 40th Anniversary Street Care Ride Uptown starting at the Carrollton Streetcar Barn On Wednesday, January 6, 2021, starting at 7PM until 10PM. This year's theme is "A little nonsense now and then is relished by the best of men."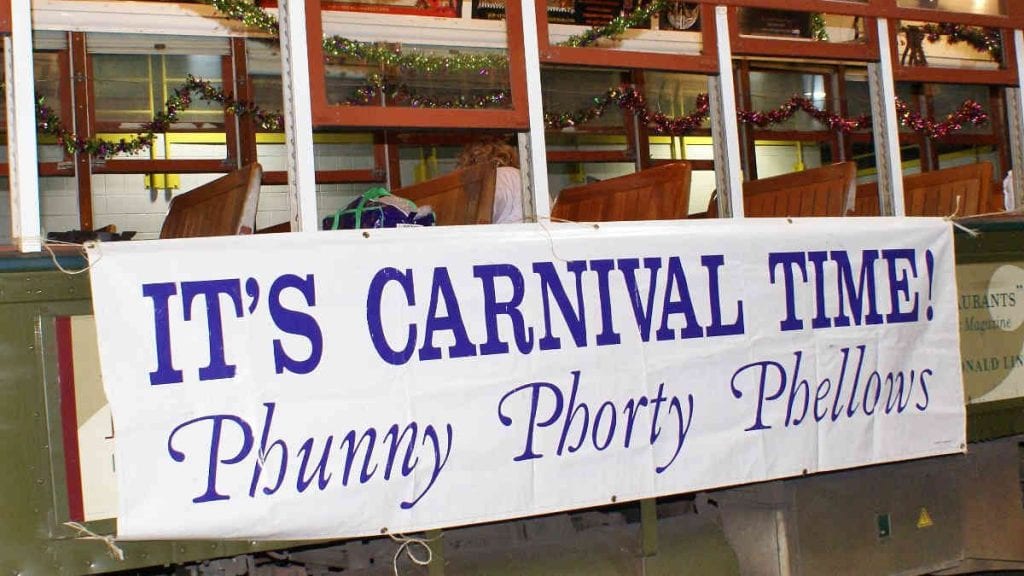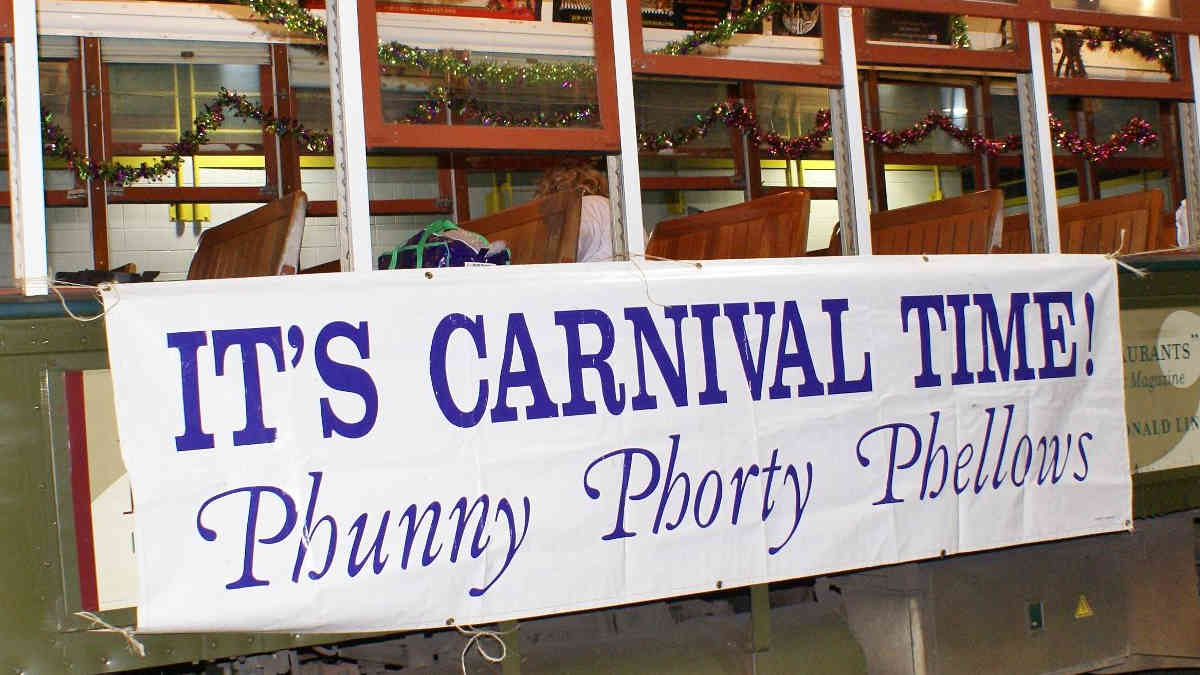 The Phunny Phorty Phellows 2021 celebrate the arrival of carnival season in costumed and masked fun on twelfth night or January 6, 2021. The krewe will assemble together with proper social distancing and board the streetcar and begin their traditional route to Herald the arrival of carnival down the Saint Charles Avenue Streetcar Line.  At 7PM sharp, the Phunny Phorty Phellows will board the streetcar and head out to ring in the start of Mardi Gras.  See the website – HERE – http://www.phunnyphortyphellows.com/
The public will not be allowed in the streetcar barn in keeping with RTA COVID-19 restrictions. BUT-ALL are invited to come see the PPP throughout the Uptown Streetcar!! Please be responsible as we encourage everyone to follow all the City guidelines in place (wearing a mask, socially distance from other groups, etc. of course Storyville Stompers will be there with us.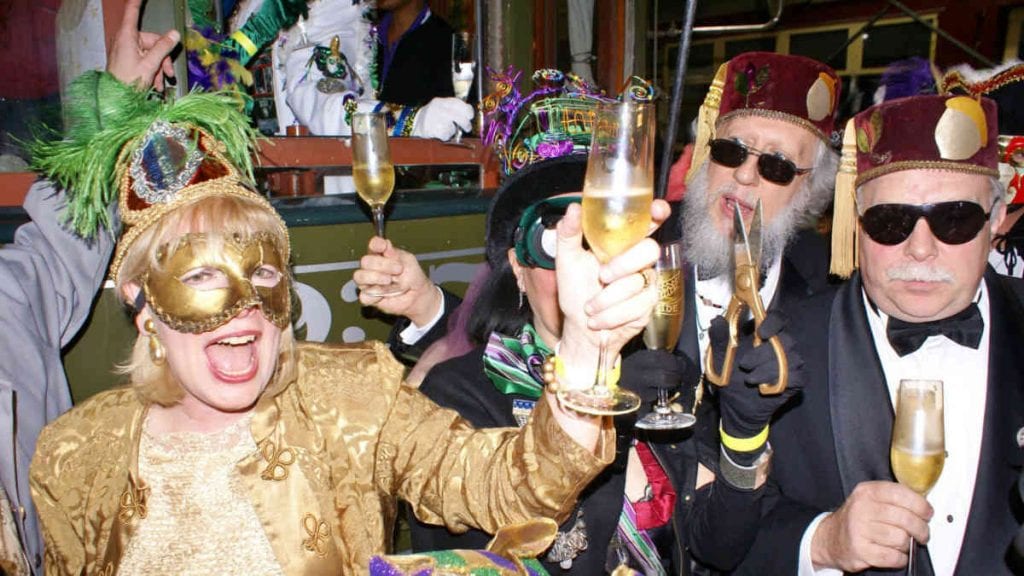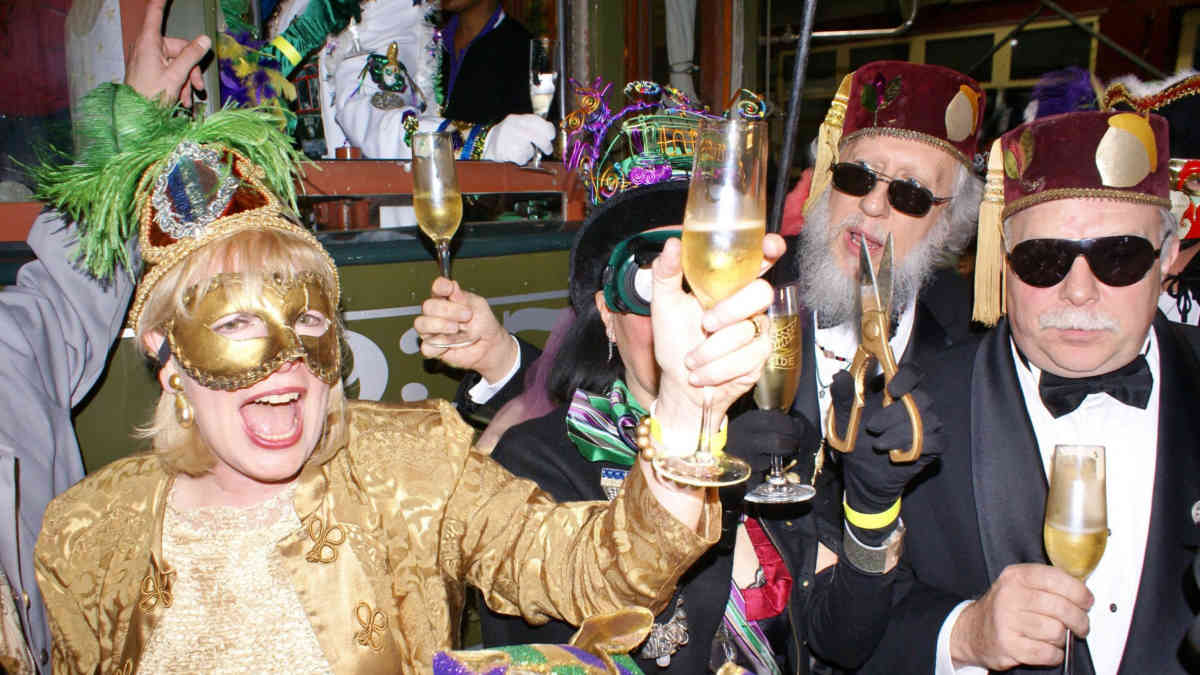 The Phellows are an historic Mardi Gras organization that first took to the streets 1878 through 1898. They were known for their satirical parades and today¹s krewe
members
' costumes often reflect topical themes. The group was revived in 1981. One Carnival historian has referred to the organization as the "Dessert of Carnival."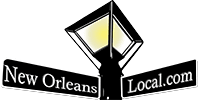 Mardi Gras in New Orleans is a wonderful time of year. There is so much going on from parties everywhere to lots of great food. This year will be very different, but the spirit of Mardi Gras will still be around. When it comes to what to do during this time, look no further than New Orleans Local. We will let you know everything going on throughout the city and surrounding areas.  Check out our calendar – HERE.