Local News
THE LENS: Governor sued over transfer of prisoners with coronavirus to Camp J at Angola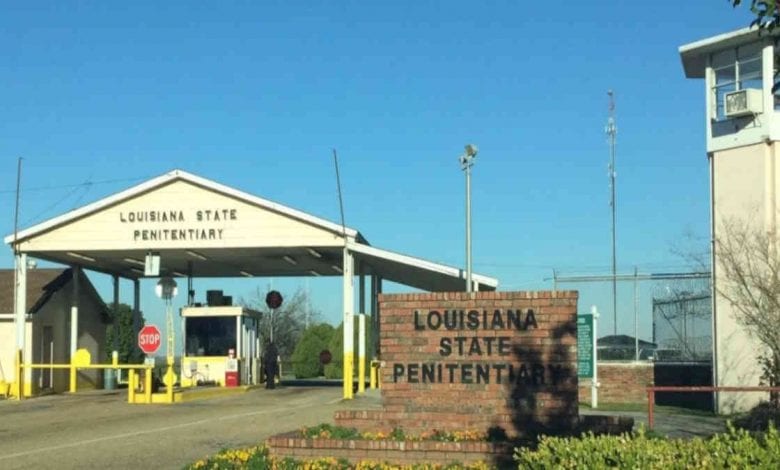 Attorneys representing prisoners and pretrial detainees across the state filed a class action lawsuit on Tuesday against Gov. John Bel Edwards over a state program moving inmates from other facilities who have tested positive for the coronavirus to Camp J of Louisiana State Penitentiary.
Meanwhile, at a Tuesday press conference, Edwards and Department of Public Safety and Corrections Secretary Jimmy LeBlanc announced that the state will soon be implementing a plan, in the works for more than a week, to temporarily send some state prisoners and sentenced inmates being held at local jails into home confinement as a way to create more room and slow the spread of the disease behind bars.
As of Tuesday afternoon, there were 60 confirmed cases of coronavirus in Louisiana prisons, according to the Department of Corrections website.
The Camp J lawsuit, which was filed by the Promise of Justice Initiative and the Southern Poverty Law Center, also names officials at the state Department of Public Safety and Corrections and the Department of Health as defendants.
The lawsuit argues that the move will both endanger the patients being transferred, as well as prisoners who are already being housed at Angola, many who are medically vulnerable.
"By crowding large numbers of COVID-19 patients into a facility far removed from hospitals and adequate medical staff and where social distancing is impossible, the DOC is implementing a deadly course of action that controverts not only public health recommendations but also basic common sense," the complaint reads. "If the DOC is permitted to carry out this LSP transfer plan, it will likely result in the death of dozens — if not hundreds or thousands — of people."
The governor's office, the Department of Corrections and the Department of Health did not immediately respond to requests for comment on the lawsuit, but at the press conference on Tuesday, LeBlanc defended the decision to transfer prisoners to Camp J.
 "I think it was the right move on our part, or I wouldn't have done it," LeBlanc said. "It's a safe haven for those who are there, honestly."
For full article visit: https://thelensnola.org/2020/04/14/governor-sued-over-transfer-of-prisoners-with-coronavirus-to-camp-j-at-angola/