Local News
THE LENS: New Orleans-area hospitals, researchers find new ways to address testing delays and limited drug supplies during COVID-19 crisis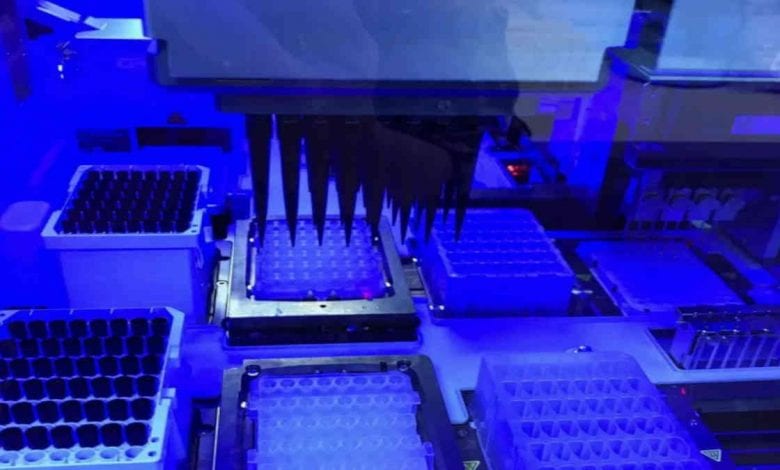 In this time of crisis, it's been all-hands-on-deck to collectively fight against a very formidable adversary, COVID-19. Institutions and individuals have quickly produced innovations in testing, expanded clinical trials for new treatments, invented alternatives to necessary medical equipment, and have taken on the race for a vaccine.
Availability of tests for the coronavirus has been a problem throughout the country. Though Louisiana is among the top states for coronavirus testing per-capita, Gov. John Bel Edwards has repeatedly complained that testing levels are not where he wants them. Meanwhile, delays in getting timely results has been equally problematic.
"In the end of March, I had chills and body aches, and didn't know whether I had the flu or COVID-19," remembered Melissa Stoltz.
"When my fever reached over the 101.4 threshold, I headed to the Alario Center for testing. I was told my results would be forthcoming in 3 to 5 days. The actual results arrived 12 days later, after my symptoms were gone. It turns out I was positive. Fortunately, I had self-quarantined."
Stoltz's results came from LabCorp. Quest, the country's other lab giant, had similar problems with delays. Neither company responded to requests for comments, but past statements to media outlets have indicated the labs were overwhelmed with an unexpected volume of tests needing analysis.
Meanwhile, the large university-based hospitals in New Orleans teamed up to produce a test that gives results in four hours. A laboratory based at Tulane Medical Center used its Cobas 6800 analyzer, which can run 200 tests a day. LCMC Health, which runs five hospitals in the New Orleans area, was able to obtain the chemicals necessary for that test from Roche Diagnostics, a pharmaceutical company based in Switzerland. (The Roche test was only available at University Medical Center and Tulane Medical Center, but LCMC this week announced that it is deploying rapid-testing to patients throughout its system beginning Tuesday.)
For full article visit: https://thelensnola.org/2020/04/14/new-orleans-area-hospitals-researchers-find-new-ways-to-address-testing-delays-and-limited-drug-supplies-during-covid-19-crisis/