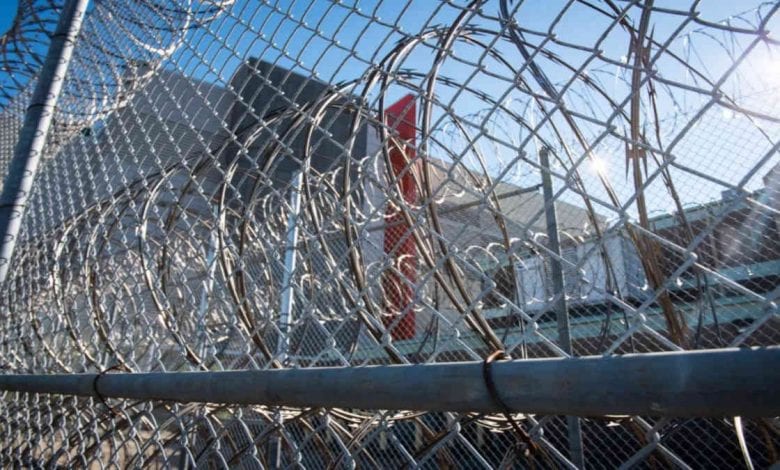 A man arrested Thursday night has the coronavirus and is being held in the New Orleans jail, according to the Orleans Parish Sheriff's Office. He is being isolated in the Temporary Detention Center, a wing of the jail that is generally used to house inmates who work in the kitchen and those on work-release.
In its daily update, the Sheriff's Office said that it was "discovered during screening that this inmate was experiencing symptoms of COVID-19." He was then sent to a local hospital, and returned to jail "with paperwork confirming that he had tested positive for the virus."
Concerns about an outbreak in local jails — which some fear could quickly spiral out of control — have reached the state Supreme Court. On Friday, the court sent a letter to district judges across Louisiana warning that such an outbreak could be "catastrophic."
The update from the Sheriff's Office did not specify where or when the man was tested for the virus, nor what he was arrested for. OPSO, along with a spokesperson for the New Orleans Police Department, did not immediately return calls from The Lens.
The man is at least the third inmate to have the virus while in OPSO custody, and one of two currently in custody. The other is being treated at a local hospital. Another inmate who had tested positive was released from OPSO's custody Wednesday evening.
OPSO had also previously reported that there was a "former inmate" who tested positive for the virus, but it is unclear whether or not that person was carrying the virus while being housed in the jail.
The Sheriff's Office also reported that 22 of its staff members have tested positive for the coronavirus, along with seven employees of the jail's healthcare provider, Wellpath. Thirteen Sheriff's Office employees and eight Wellpath employees are still waiting for test results. 
For full article visit: https://thelensnola.org/2020/04/03/recent-new-orleans-arrestee-positive-for-coronavirus-state-supreme-court-warns-a-jail-outbreak-could-be-catastrophic/