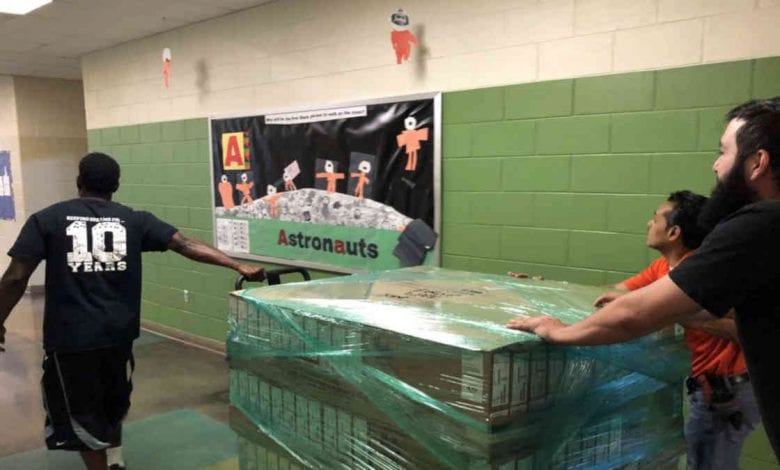 New Orleans students who need laptops and wireless hotspots to access online lessons during the statewide school closure will begin receiving them this week, NOLA Public Schools Superintendent Henderson Lewis Jr. said Monday.
In an effort to slow the spread of COVID-19, Gov. John Bel Edwards announced a statewide school closure on March 13. That same day, the Orleans Parish School Board approved $5 million in emergency funding for closure related needs. The district used that money to buy 10,000 Chromebook laptops and nearly 8,000 wireless hotspots.
"Families in need of a laptop or Wi-Fi hotspot should contact their school principal or school leader directly to communicate their need," a district statement said.
The digital divide emerged as a concern early on as the spread of coronavirus forced schools and businesses nationwide to close and move online. The district's items will be distributed across the city's nearly 44,000 students throughout the week. Initially, Lewis said the district could only obtain 5,000 hotspots, but it has since been able to obtain nearly 3,000 more, he said in a Monday interview.
"Today we started distribution, so that was very very exciting," Lewis said. "Schools that have a large number of devices, those were on pallets, and they are being delivered today. Other schools with a small number came to pick them up."
Last week, Edwards extended the school closure, initially scheduled to end next week, through the end of April, in line with recent recommendations on social distancing from the White House. The state Department of Education also told school districts that high school seniors could finish school remotely. State testing, attendance and other requirements have been waived.
The extension takes the closure within weeks of the end of the 2019-20 school year calendar for many schools across the state. It's not yet clear if the department is considering recommending keeping schools closed through the end of the academic year
For full article visit: https://thelensnola.org/2020/04/06/school-district-laptops-hotspots-will-go-to-students-this-week/