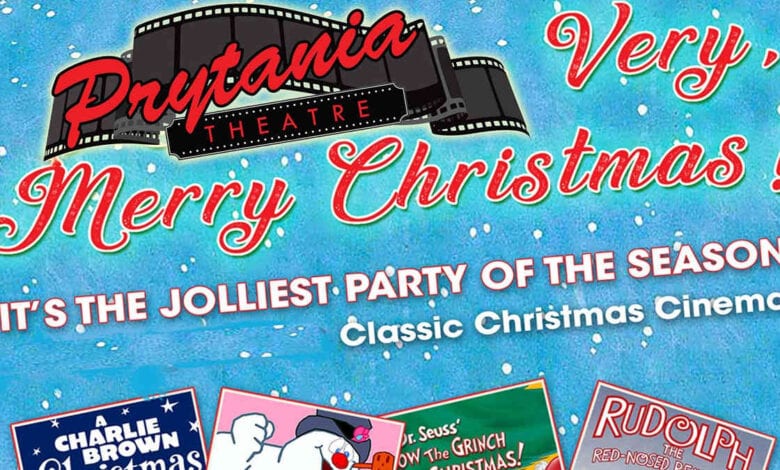 Let's all go to the movies for some classic holiday fun. But wait, there's more! Not only will there be wonderful Christmas Films, but also crafts, cookies and cupcake decorating. Apparently, there may also be a little snow in the forecast at The Prytania Theater Party. 
When was the last time you watched Rudolph The Red Nosed Reindeer on the big Screen? How about Charlie Brown's Christmas?  For just two more weekends, the Prytania Theater Very Merry Christmas Party will continue and you can have a chance to see these great Christmas Classics.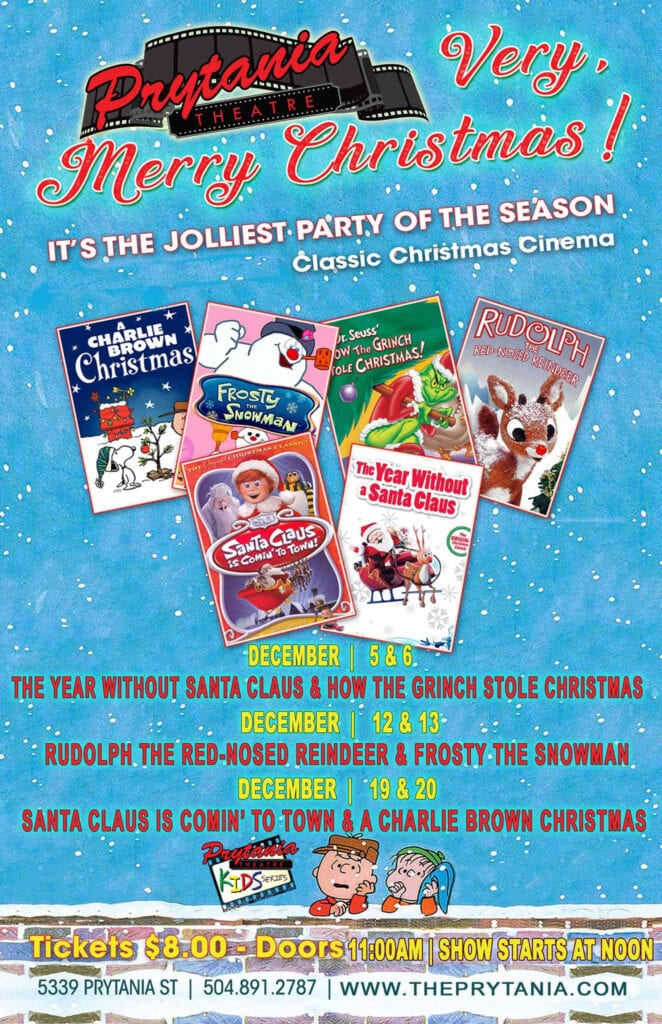 Prytania Theater Party Dates & Tickets
December 12 & 13- Rudolph the Red-Nosed Reindeer & Frosty the Snowman
December 19 & 20- Santa Claus Is Comin' to Town & A Charlie Brown Christmas
Prytania's Theater  Party Tickets are $8 and include all of the activities. Learn more HERE. 
About The Prytania Theater
The Prytania is one of New Orleans' premier party and get-together venues! Looking for a place to hold your your private event, host a private screening, or just throw a party? We're the place for you! 
The Prytania Theater is one of the oldest Single Screen Movie House still operating in Louisiana. It was the first theater in New Orleans to convert to digital cinema and have Digital 3D. Learn more – HERE.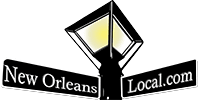 Christmas In New Orleans in a wonderful time of year. There is so much going on from holiday light shows in the park to decorated Christmas Trees in hotel lobbies to holiday tea times with Santa and his reindeer. Don't forget you can also head to the movies at the Prytania Theatre for classic holiday movies. It truly is the most wonderful time of year. When it comes to what to do during this time, look no further than New Orleans Local. We will let you know everything going on for everyone during the holidays.